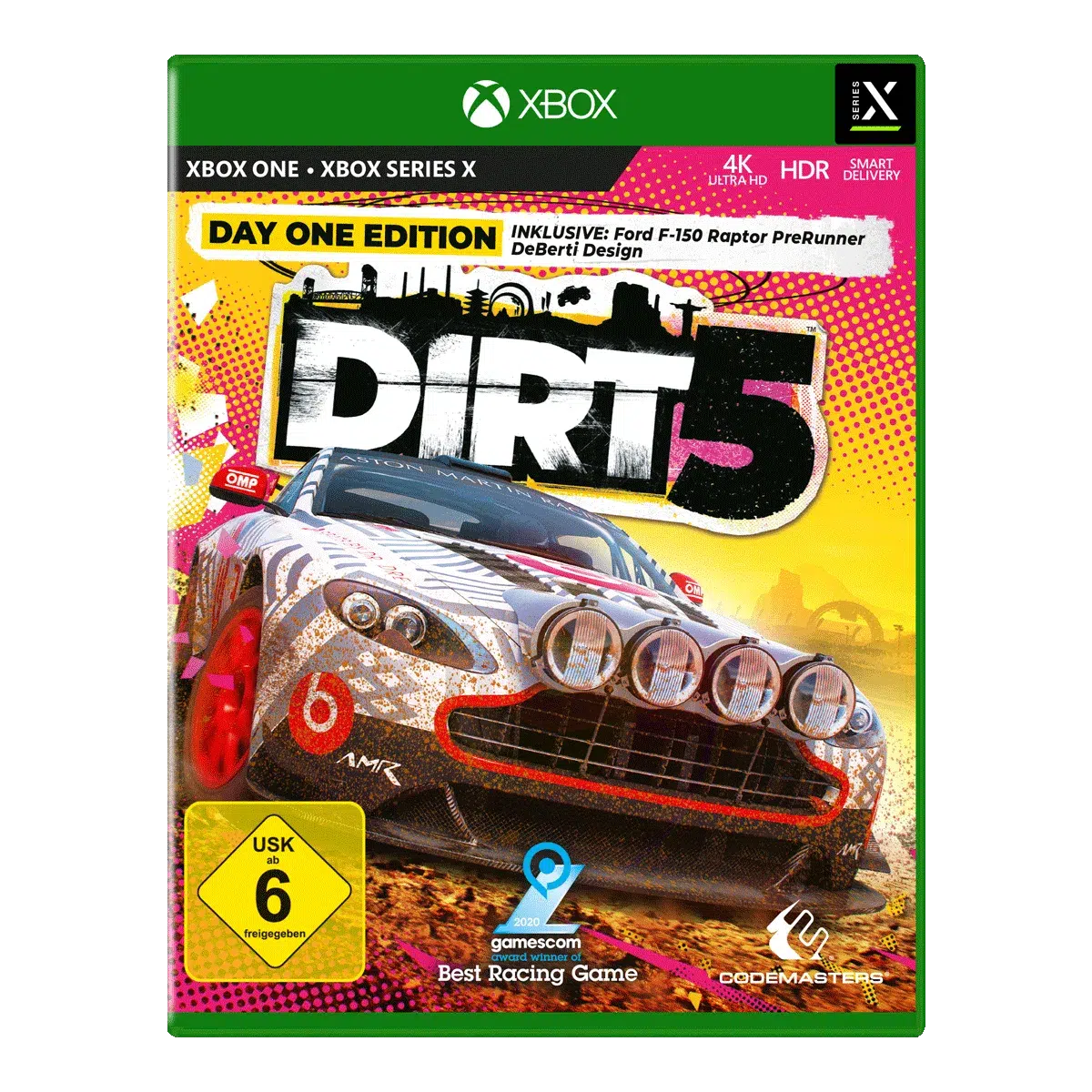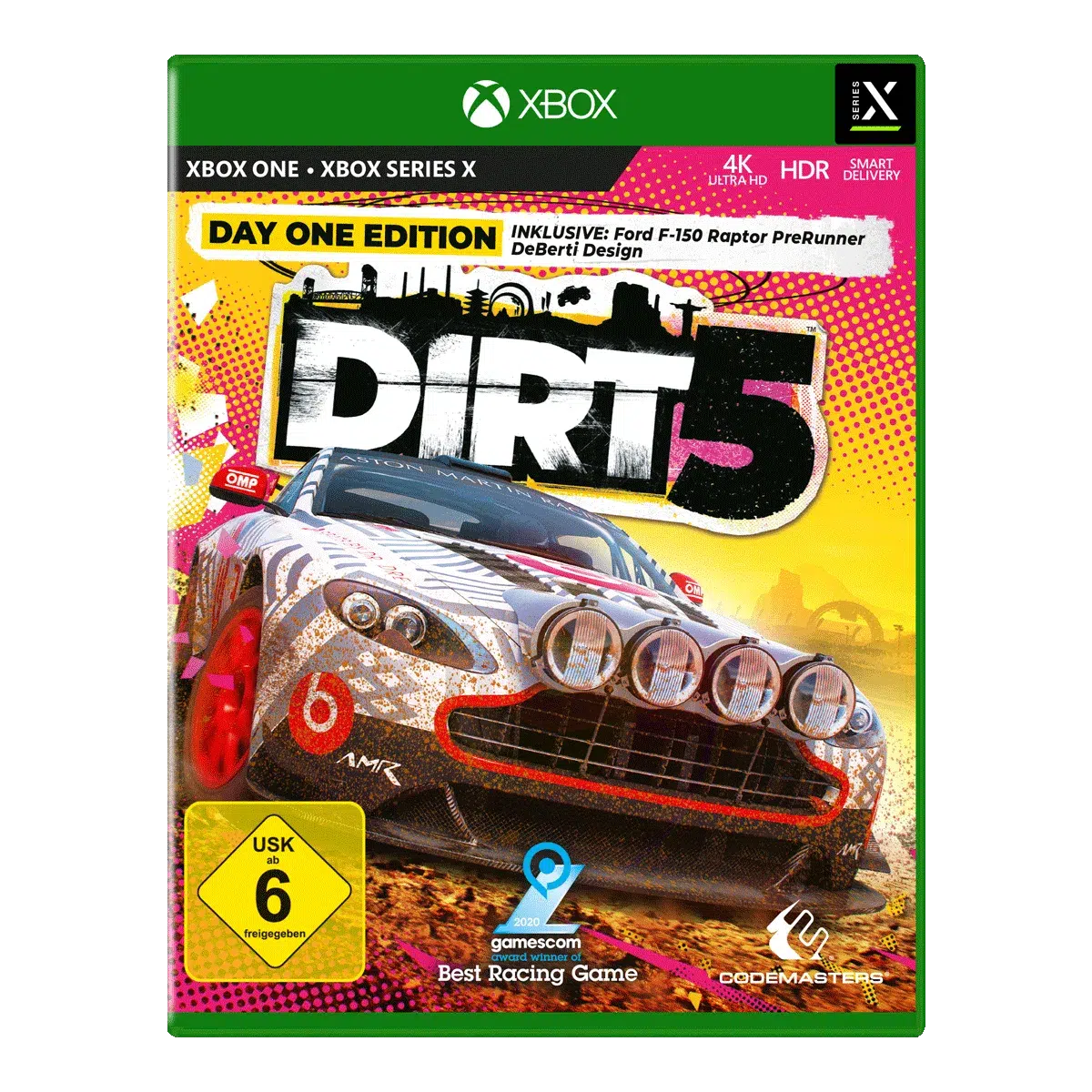 DIRT 5 - Day One Edition (XONE) (USK)
Product number: 1058114
GTIN/EAN: 4020628715861
Genre:
Racing
, Simulation
Languages:
English
, French
, German
, Italian
, Polish
, Spanish
Subtitles:
English
, French
, German
, Italian
, Polish
, Spanish
Temporarily not available
Product information "DIRT 5 - Day One Edition (XONE) (USK)"
Buckle up, keep your foot down!
Dirt 5 is an absolutely groundbreaking off-road fun racer in which you ride extreme horsepower through even more extreme tracks. The game series has always stood for fun and simulation, but since the separation of Dirt and his simulation-like brother Dirt Ralley, there is a clear shout out for all fun racers. Here, however, the focus lies on the fun of the game, which is absolutely worth seeing.
DIRT 5 is a perfect rally simulation, which lets you feel the dirt of the most different race tracks between your teeth.
The more than 70 race tracks are a real feast for the eyes and fit perfectly to the turbulent play and driving style. Thanks to constant dynamics, each track keeps its variety and every lap looks like a totally new track.
Let the engines roar and tame powerful rally cars, muscle cars, trucks and sprint tracers. Up to 63 cars are waiting to soar over the dust and mud of the ten different global locations.
Grab a friend and play either cooperative or competitive. Up to four players can join the campaign, whether locally sessions via split-screen or online (maximum 12 people), it is completely up to you.
Day One Edition contains:
The "DIRT 5" game
The "Ford F-150 Raptor PreRunner DeBerti Design" DLC
---
No reviews found. Be the first to share your insights.