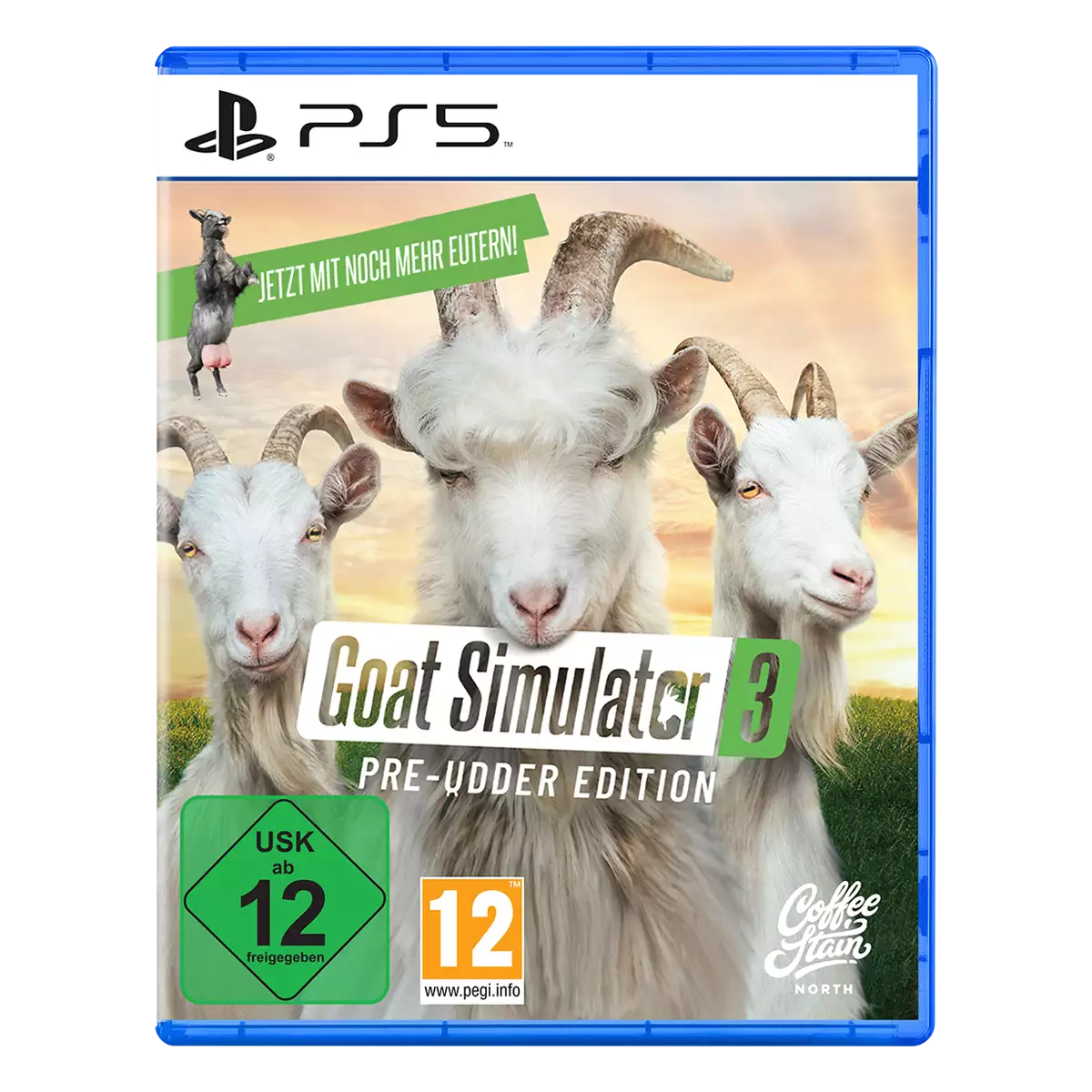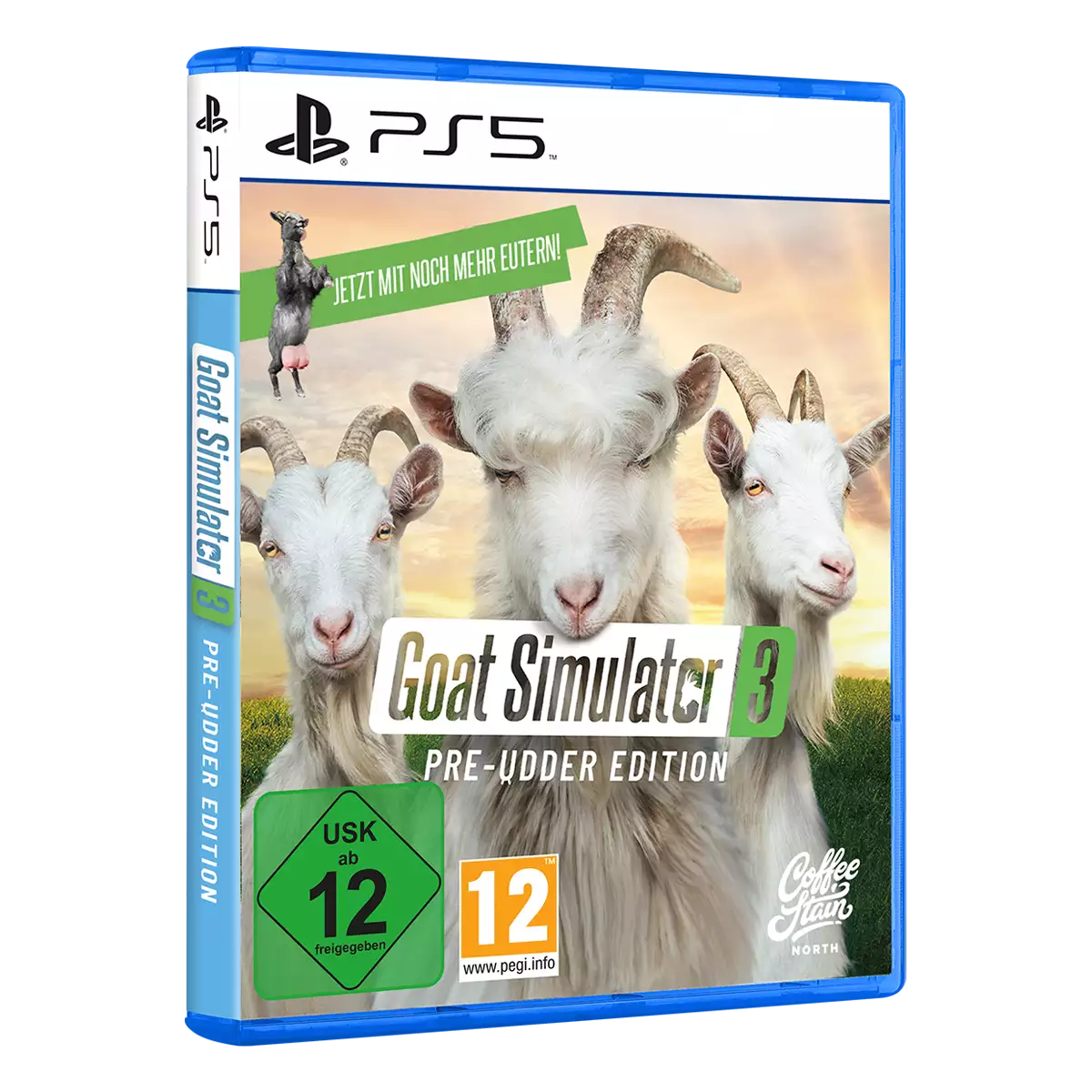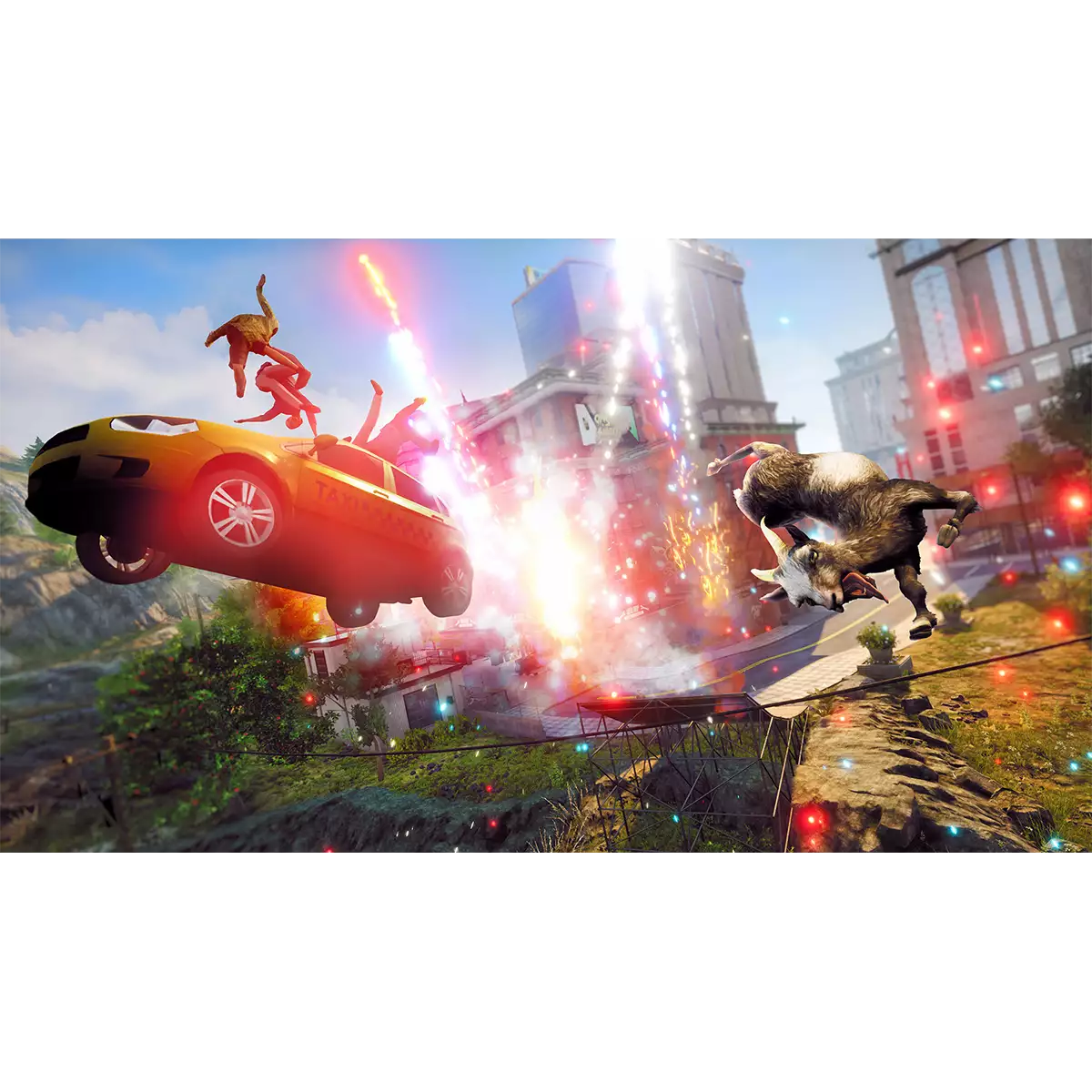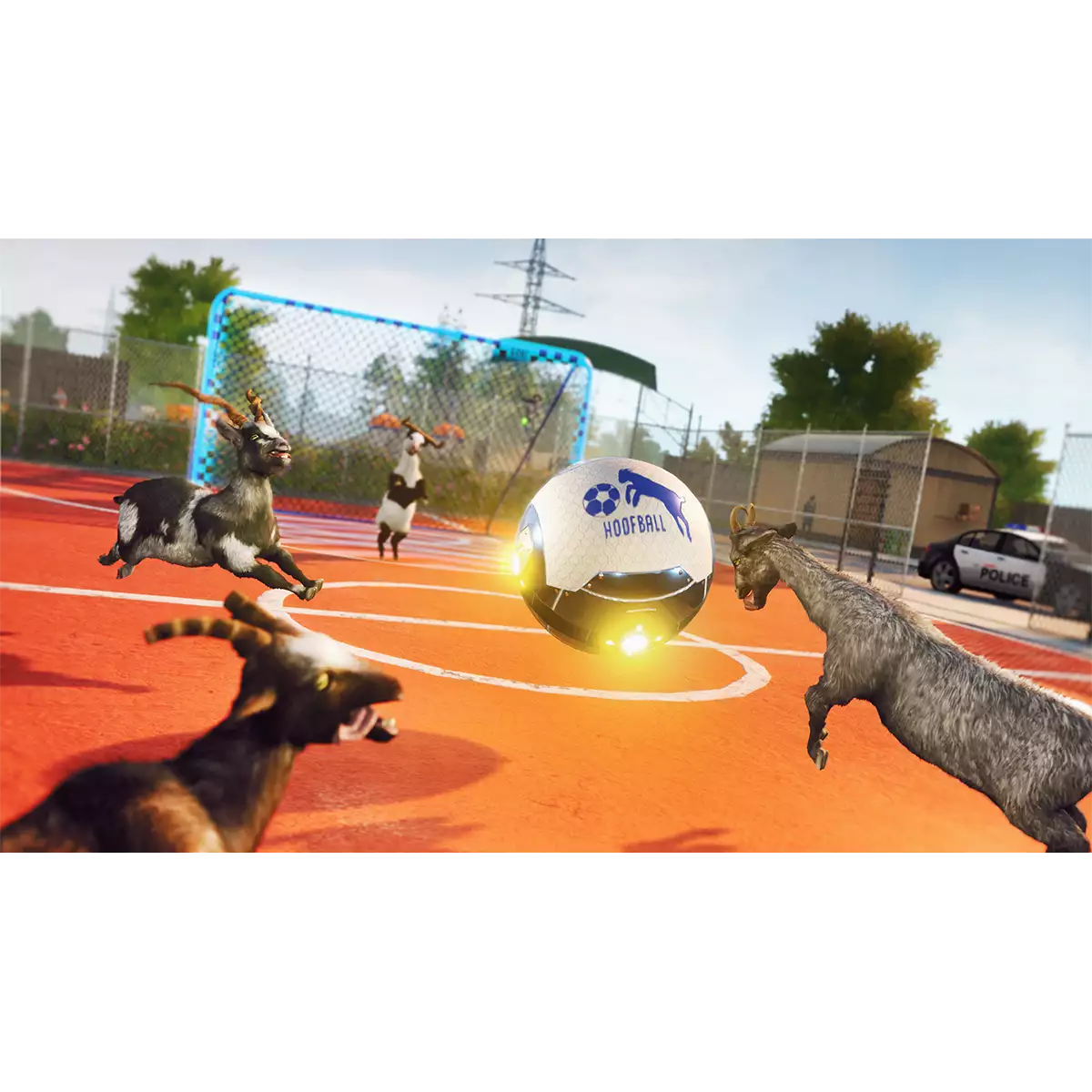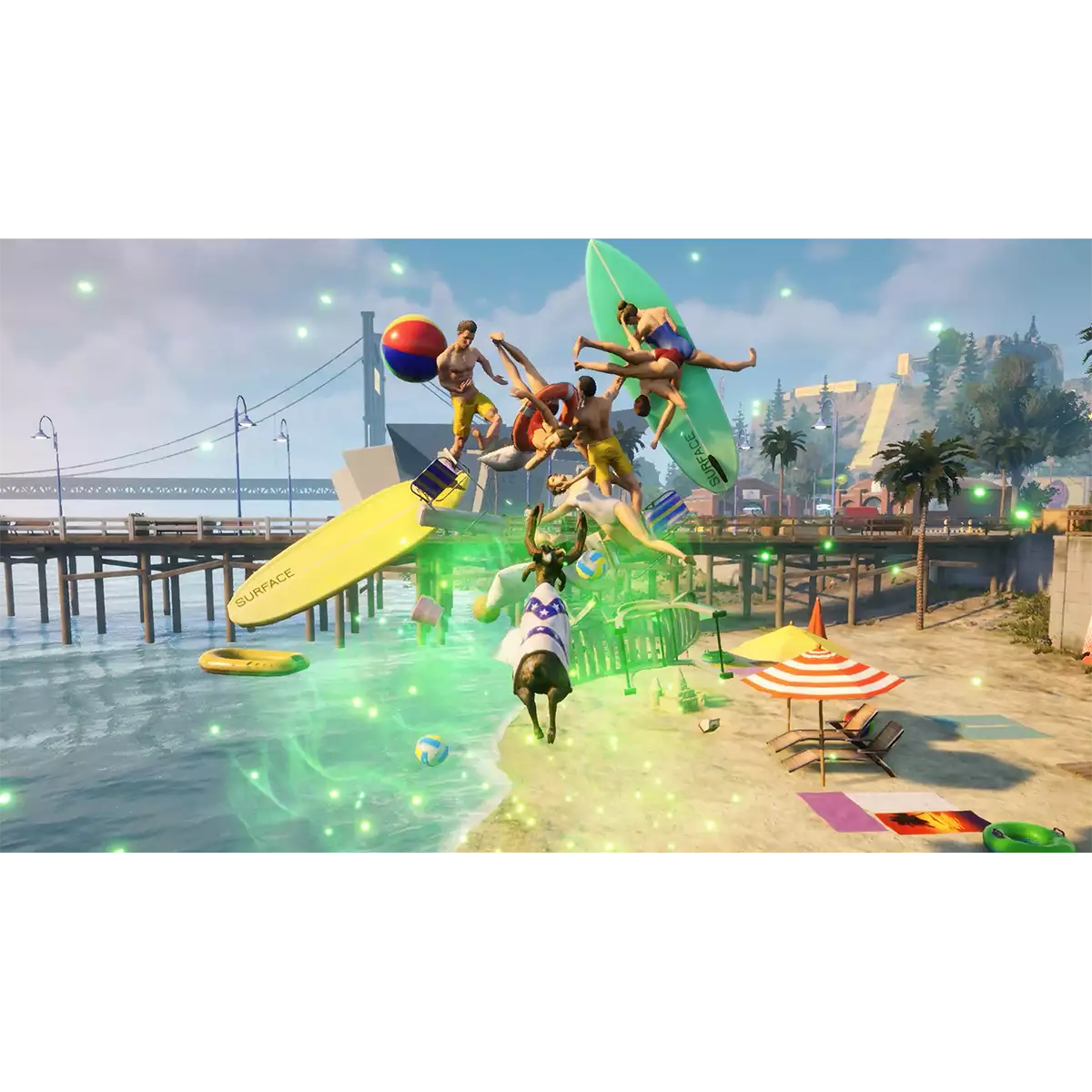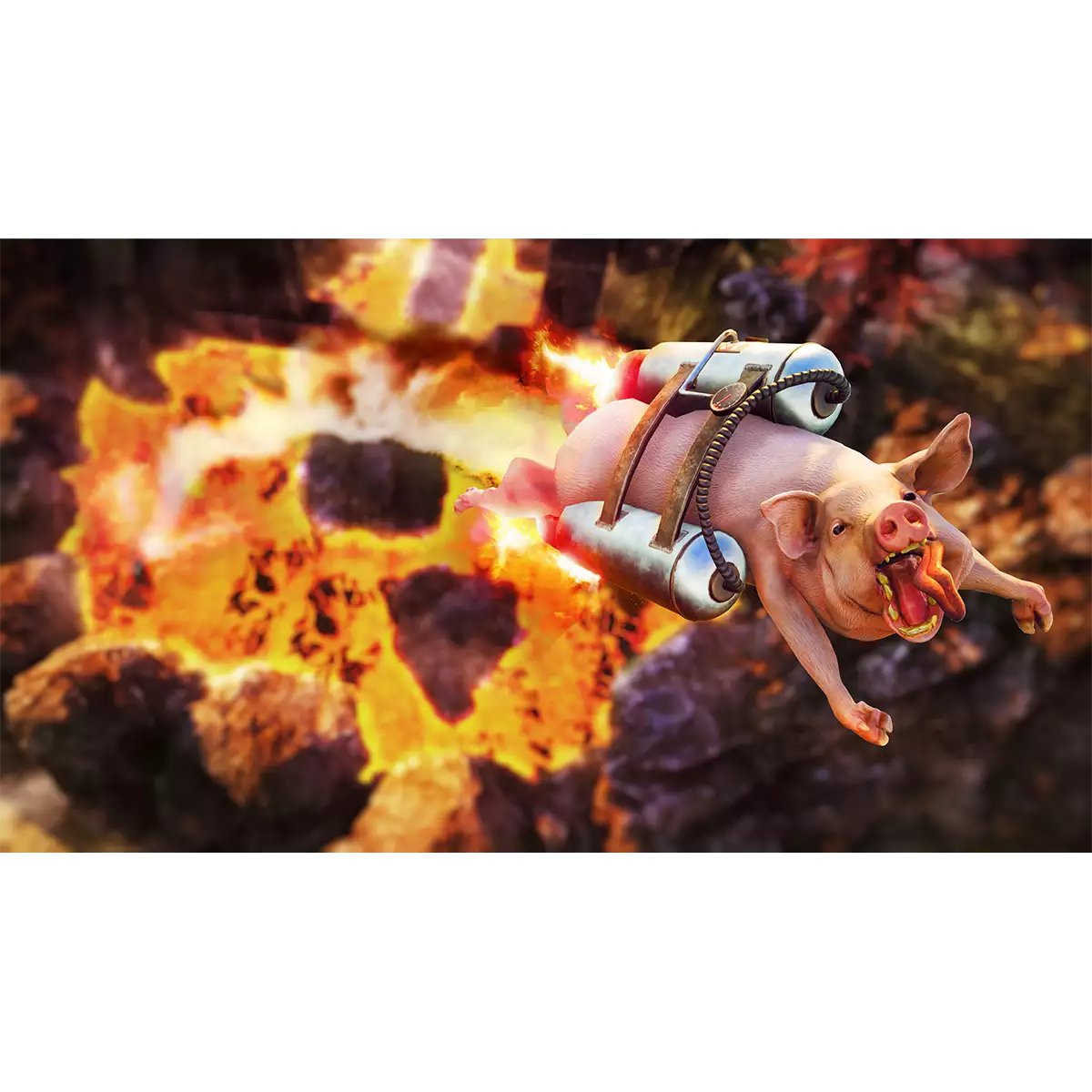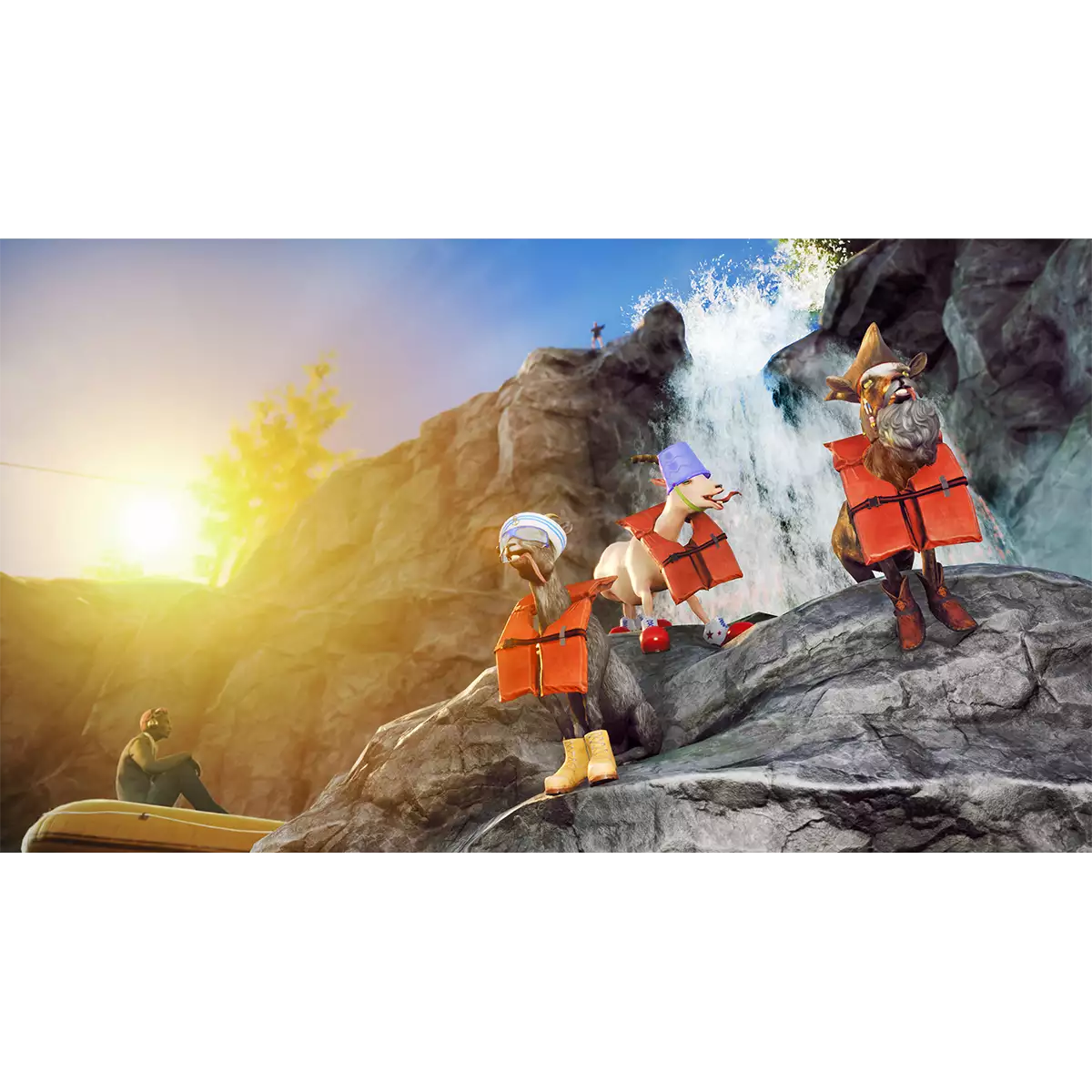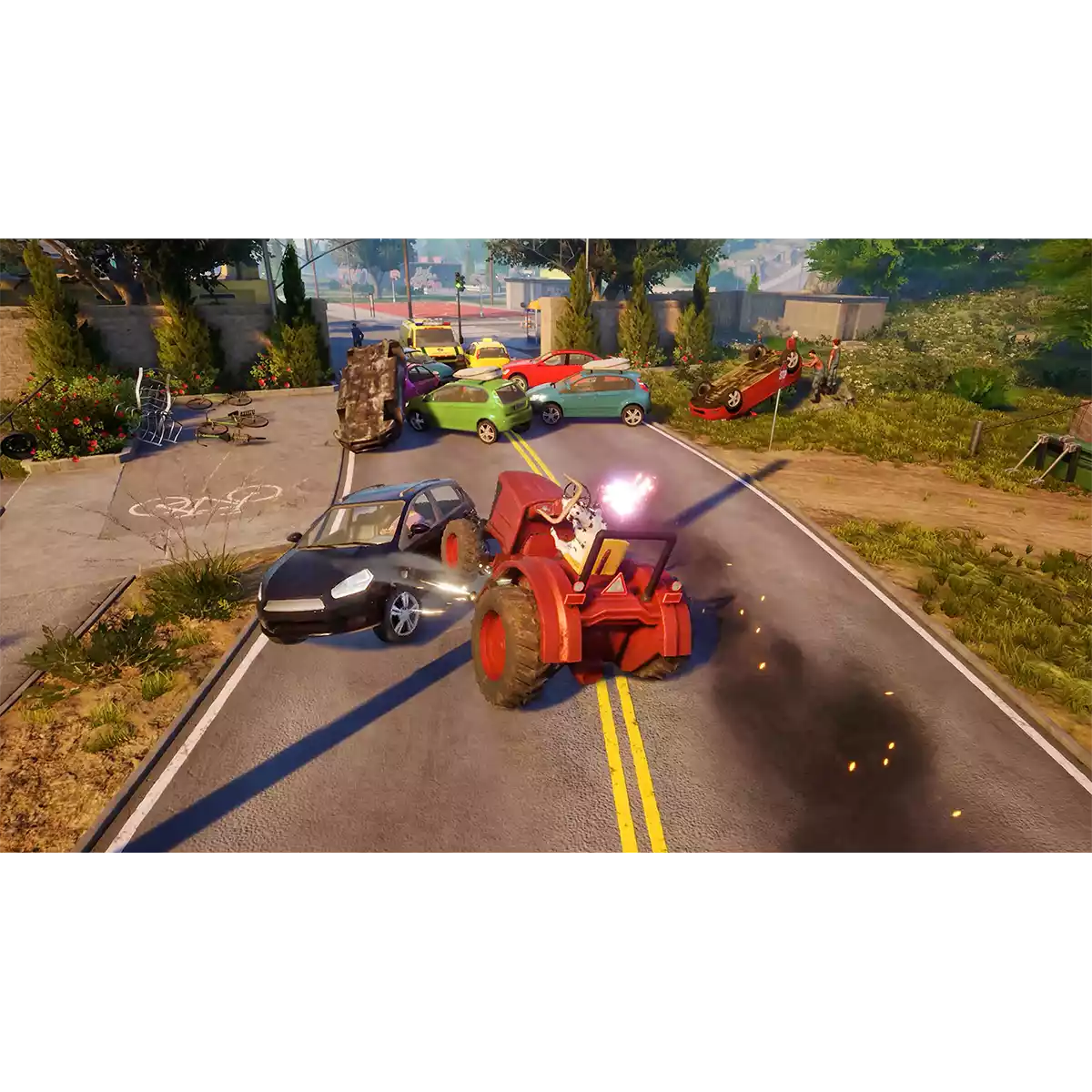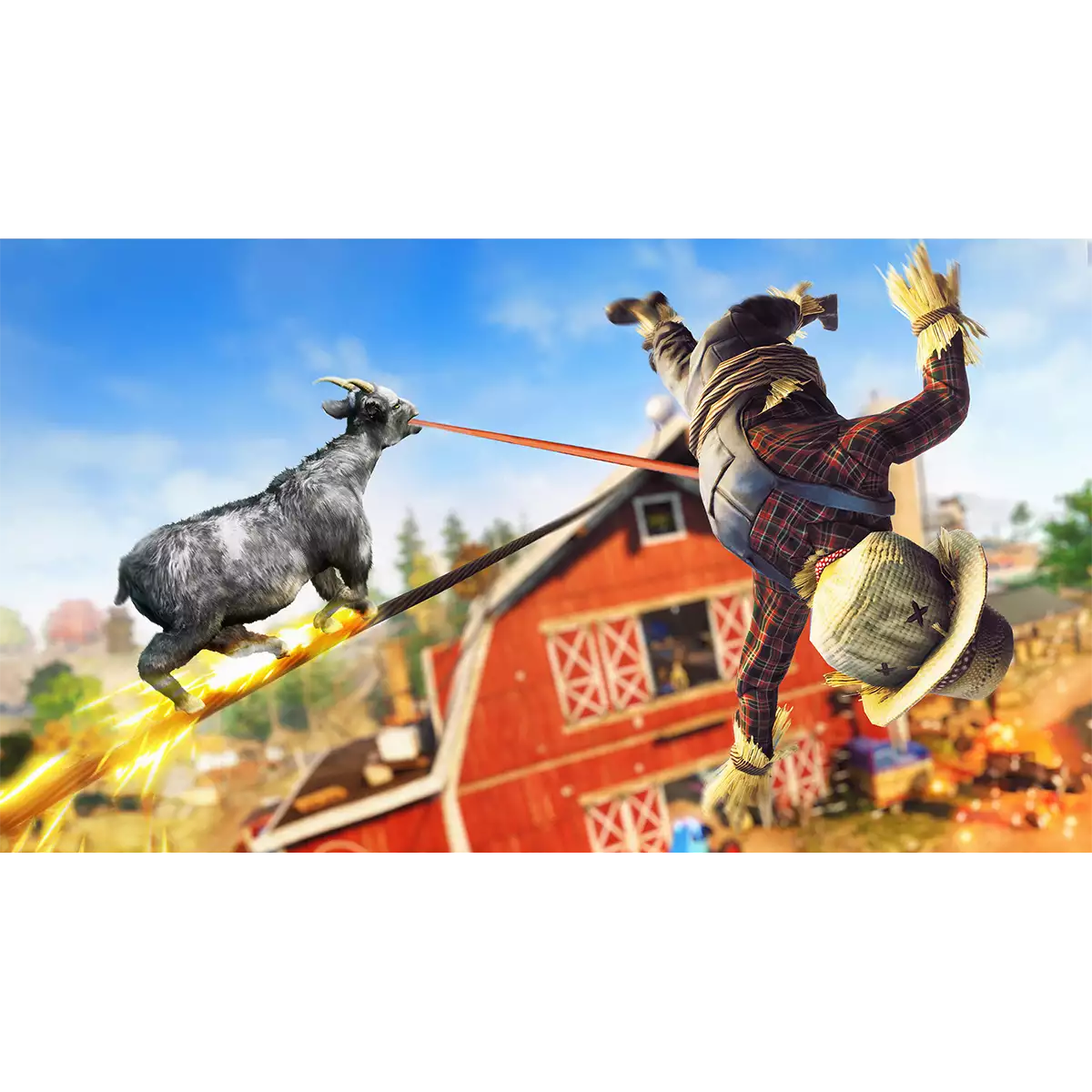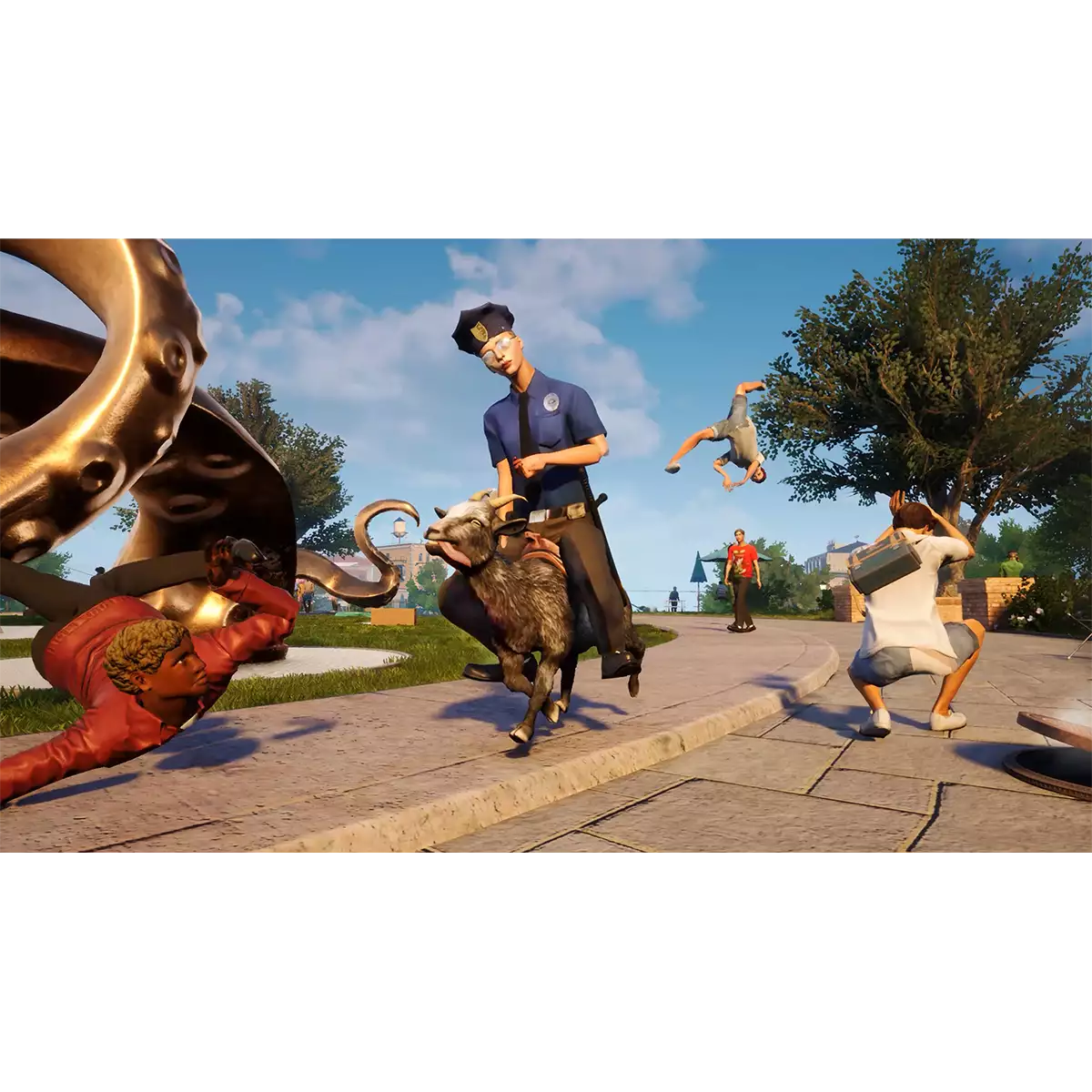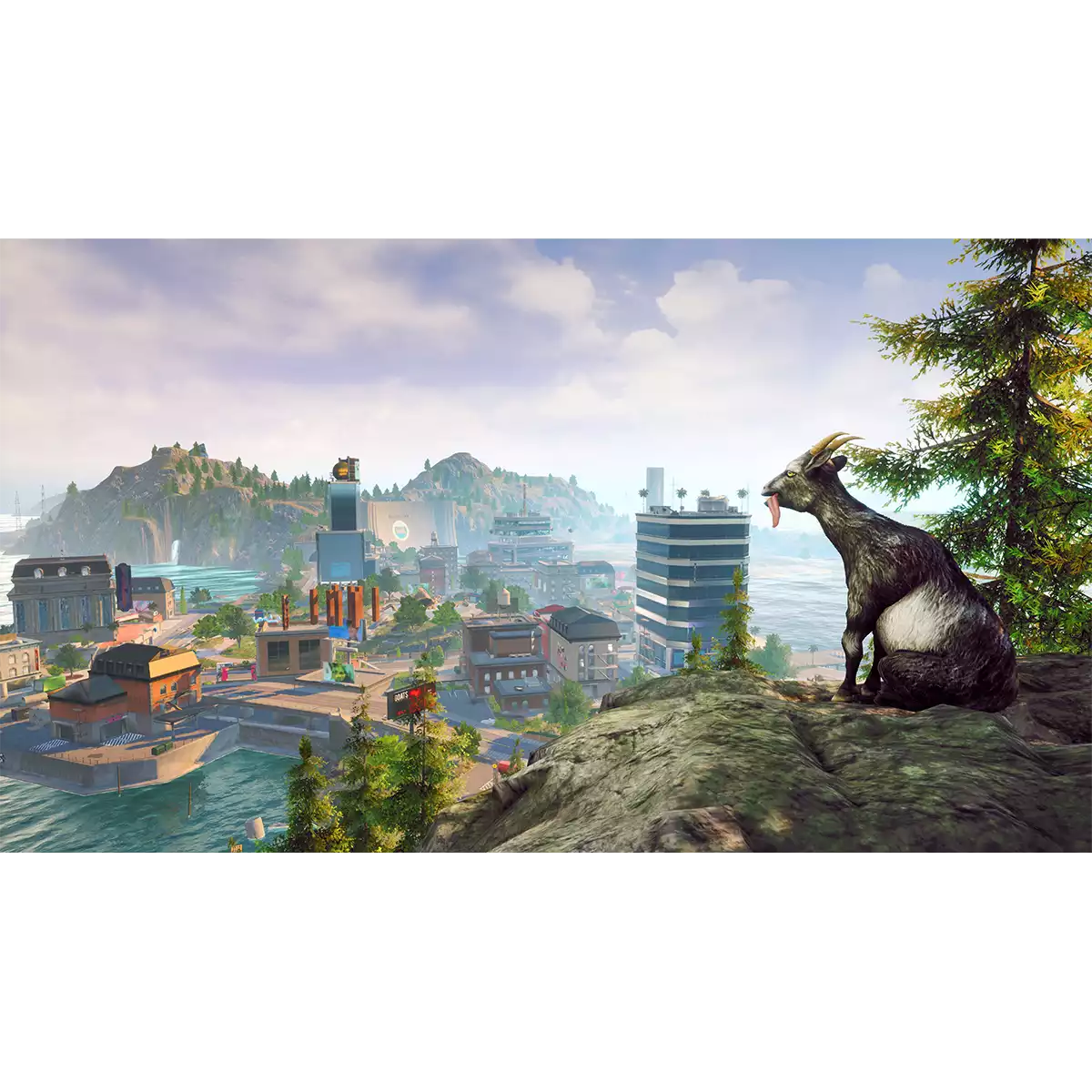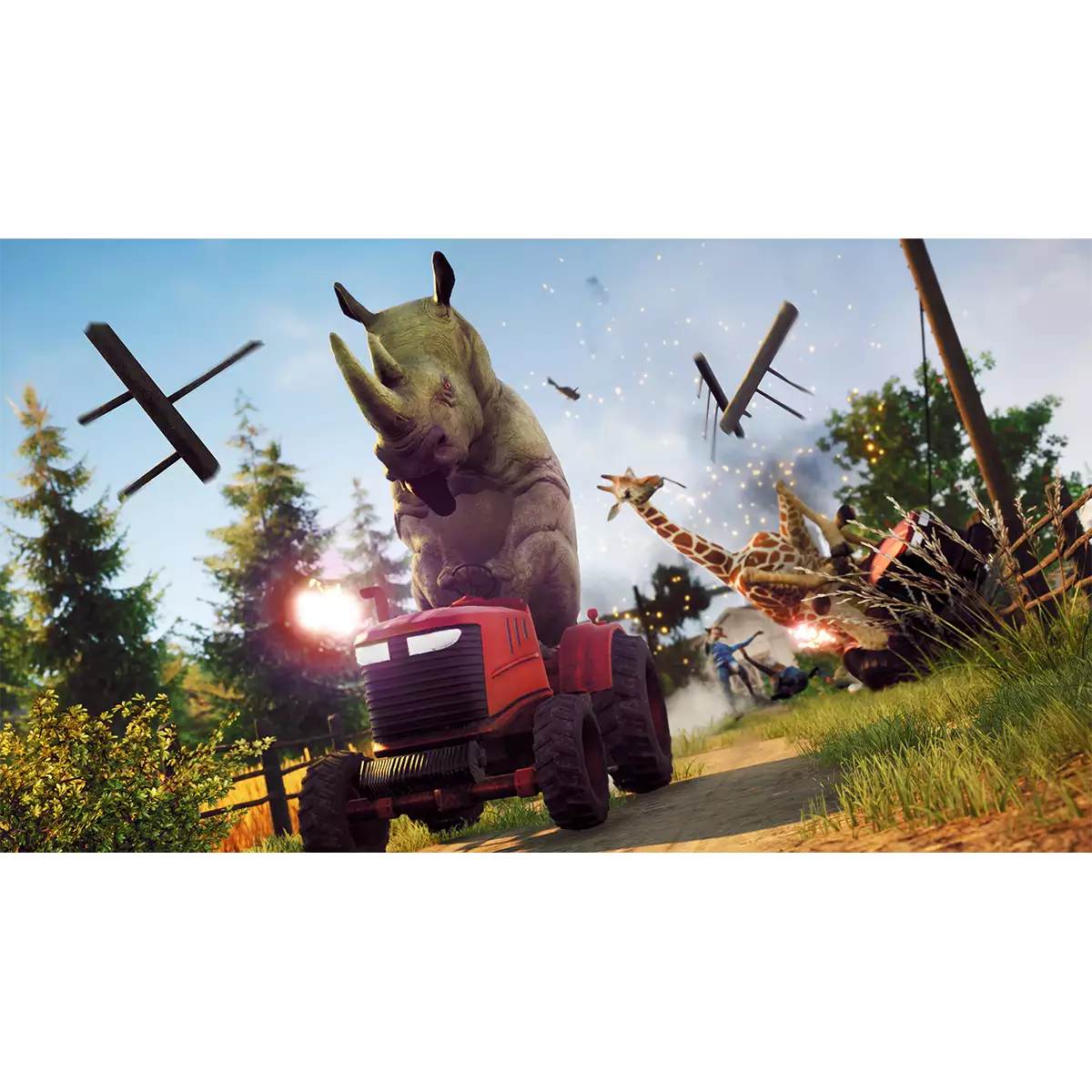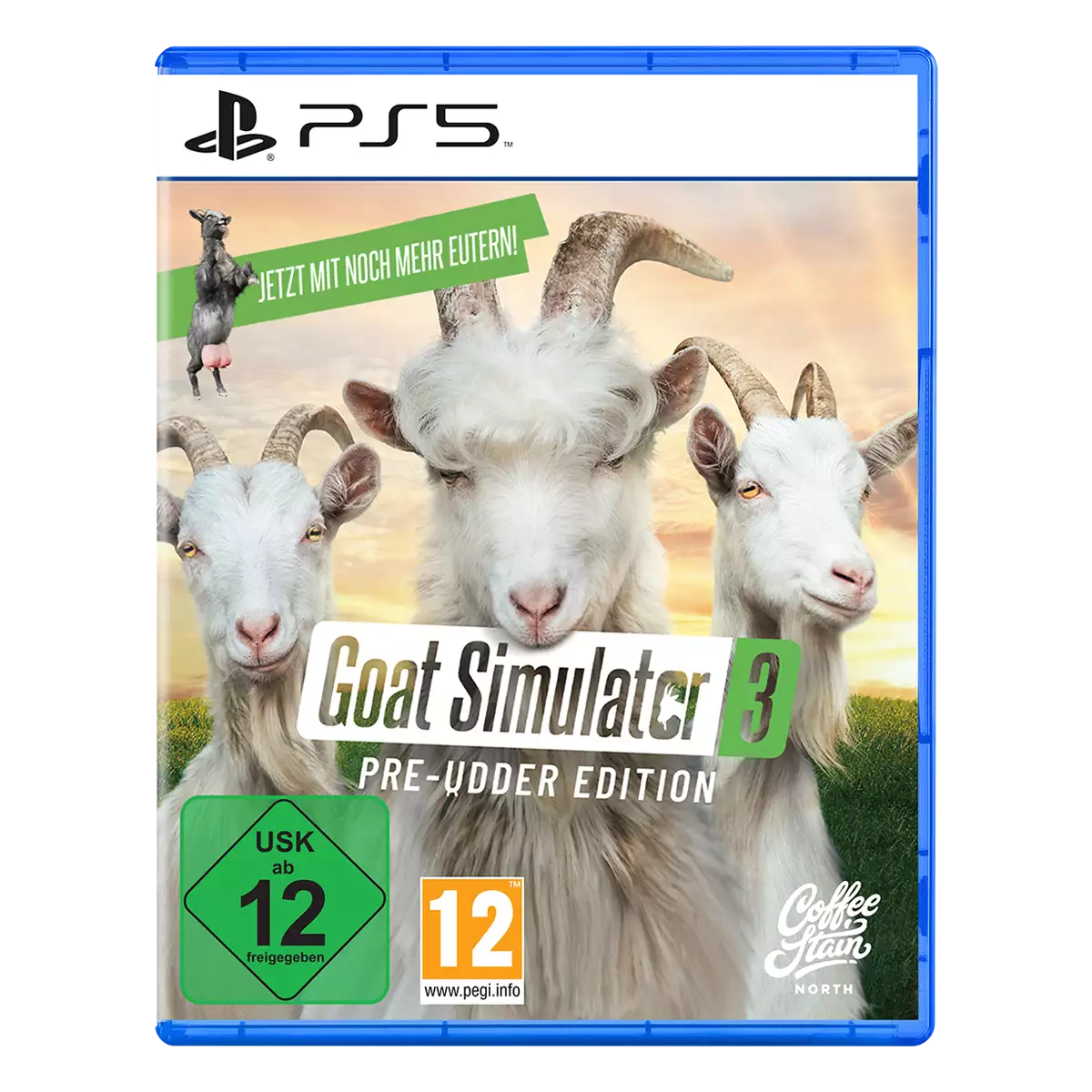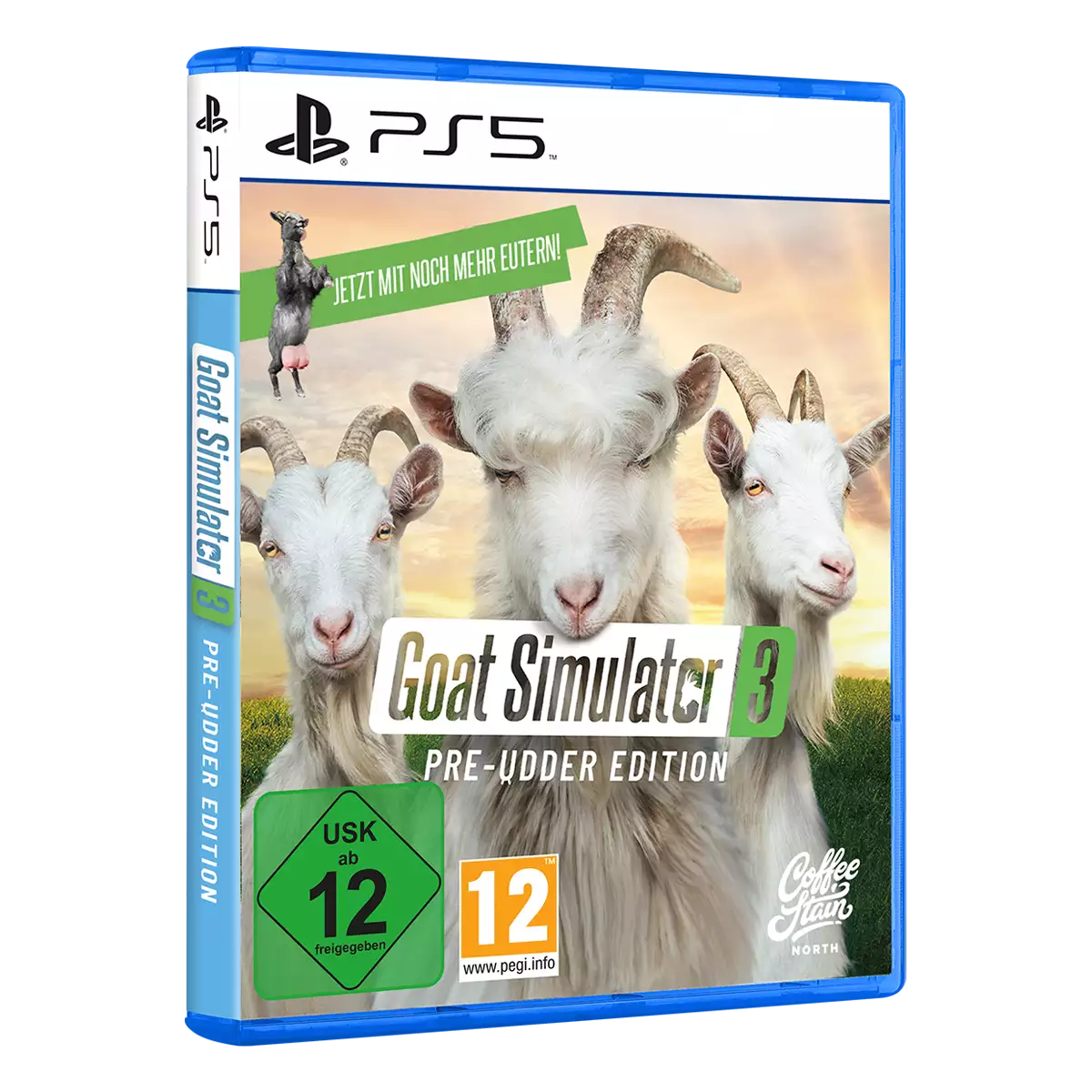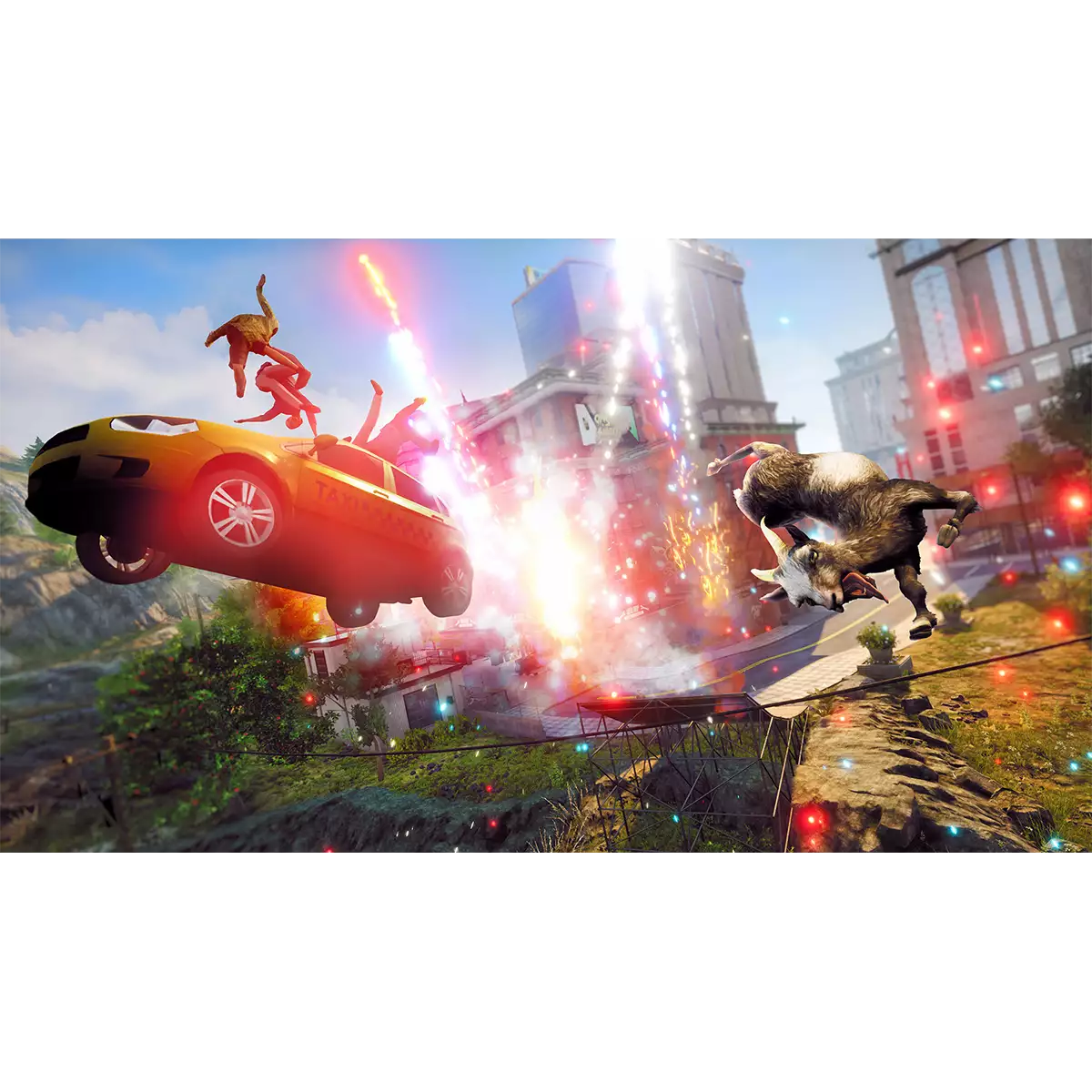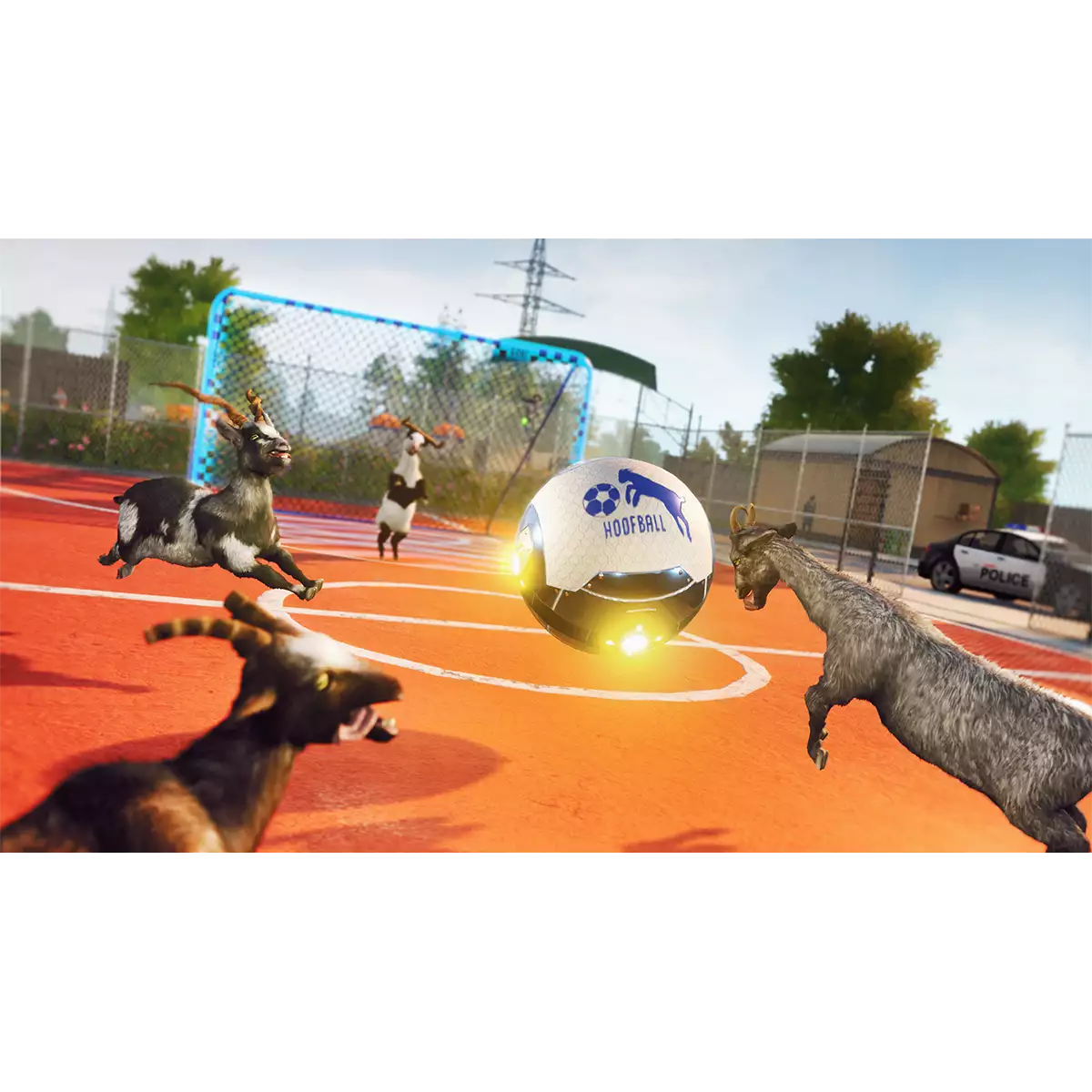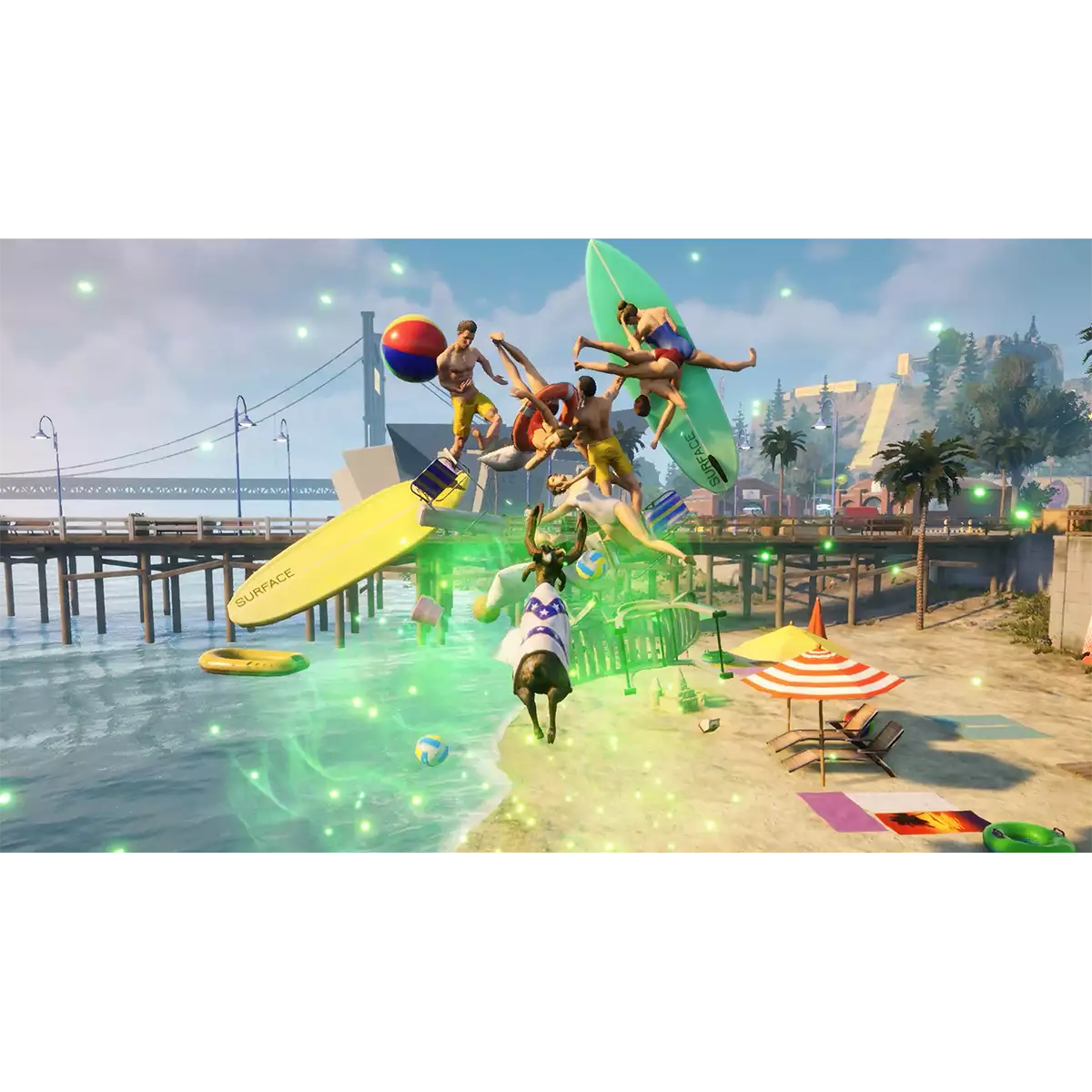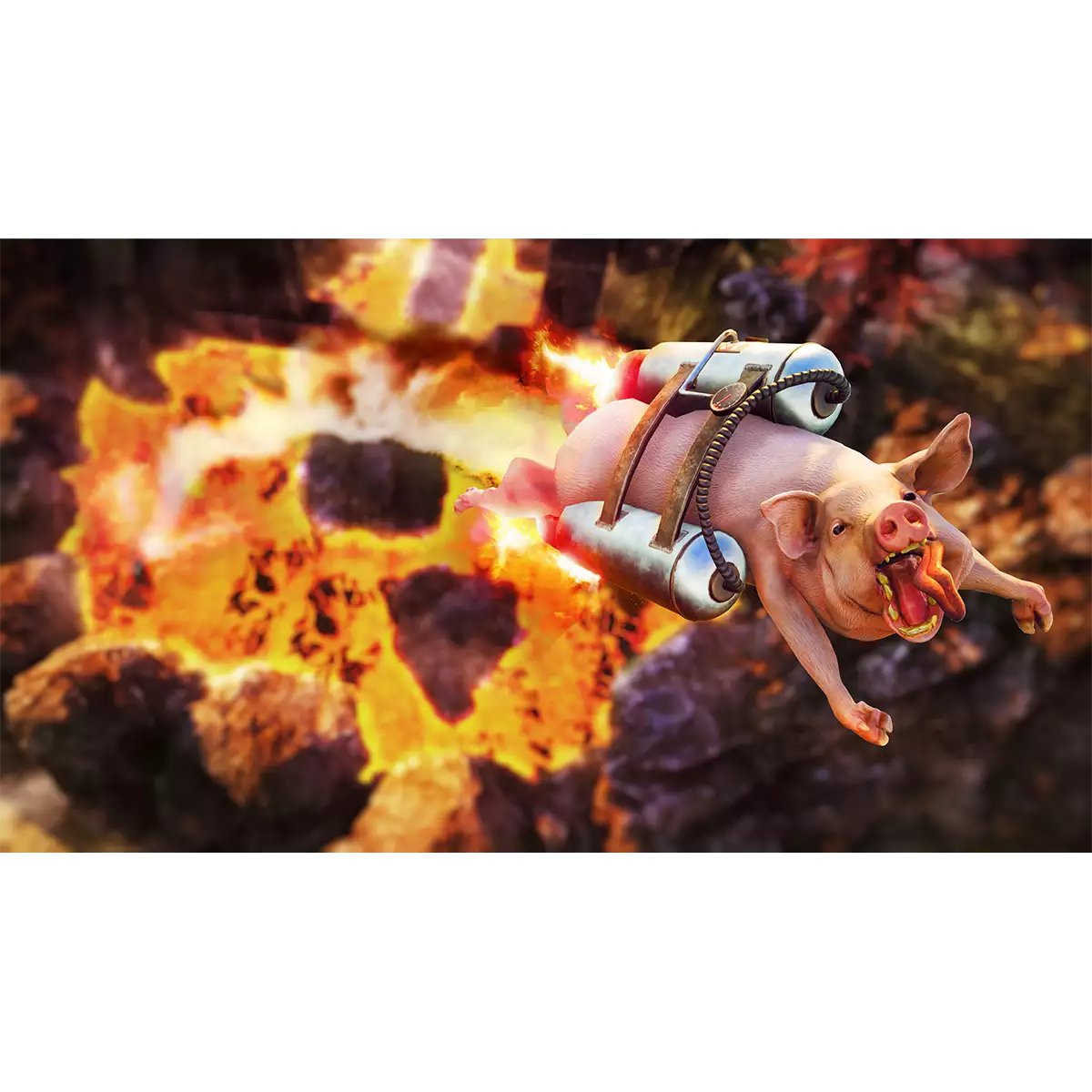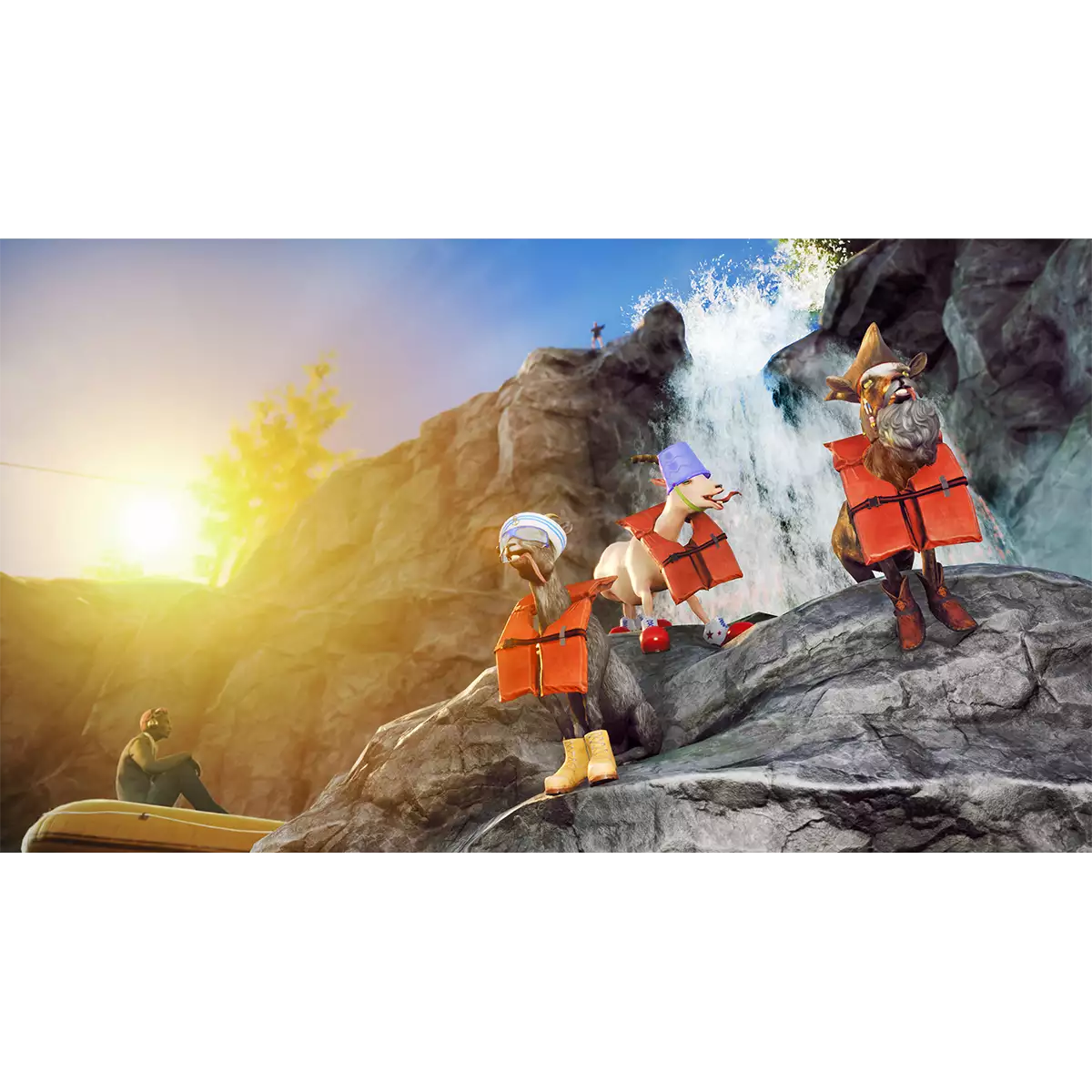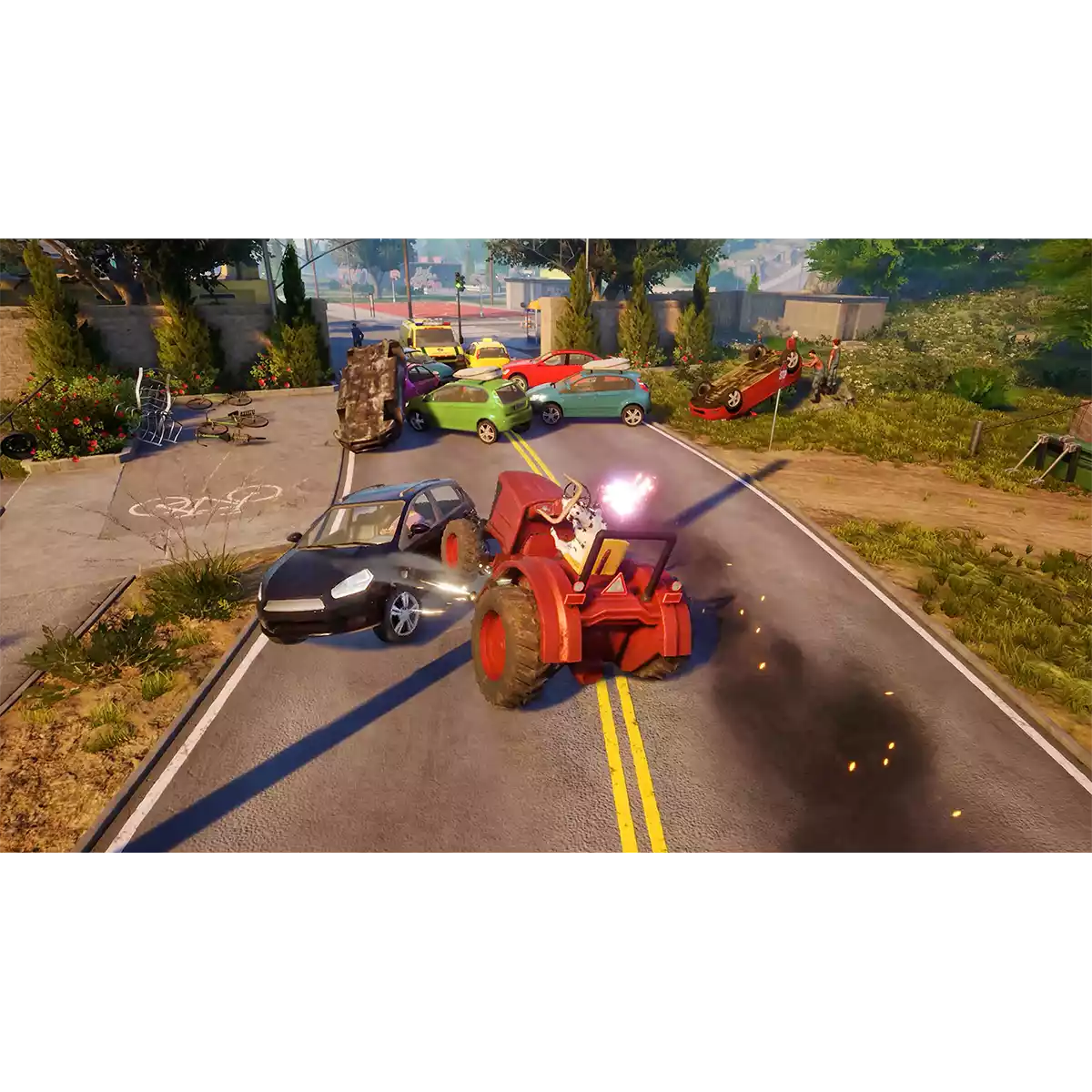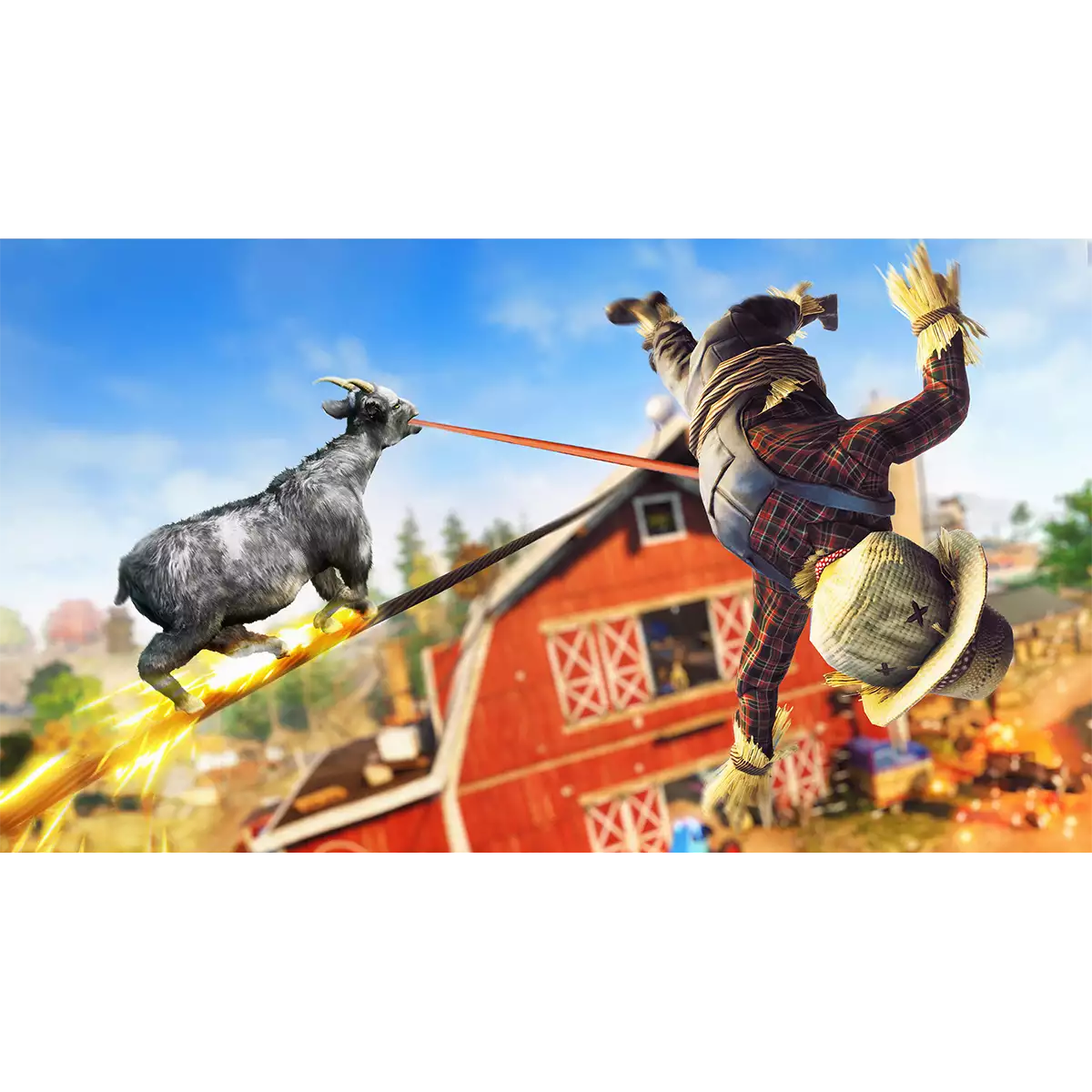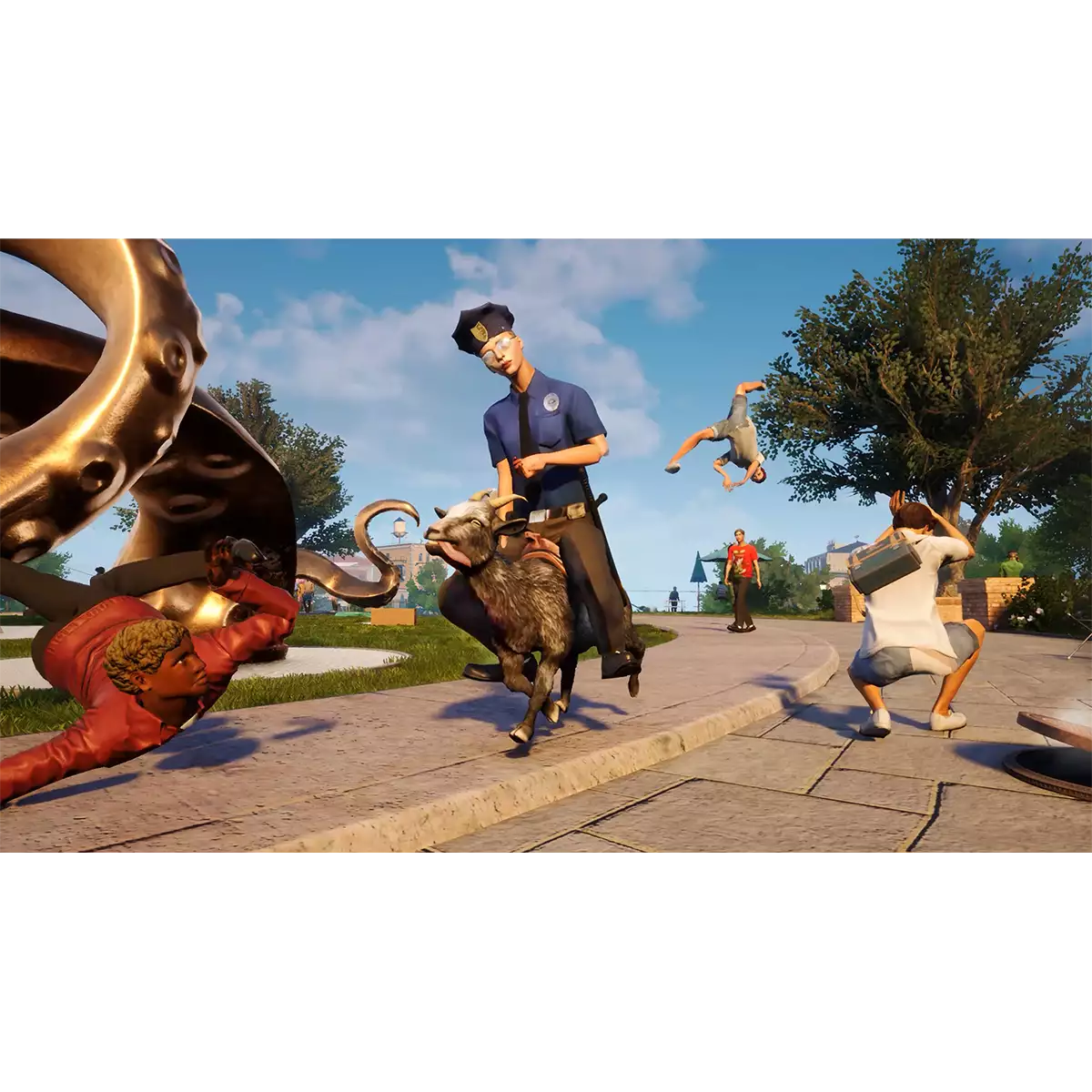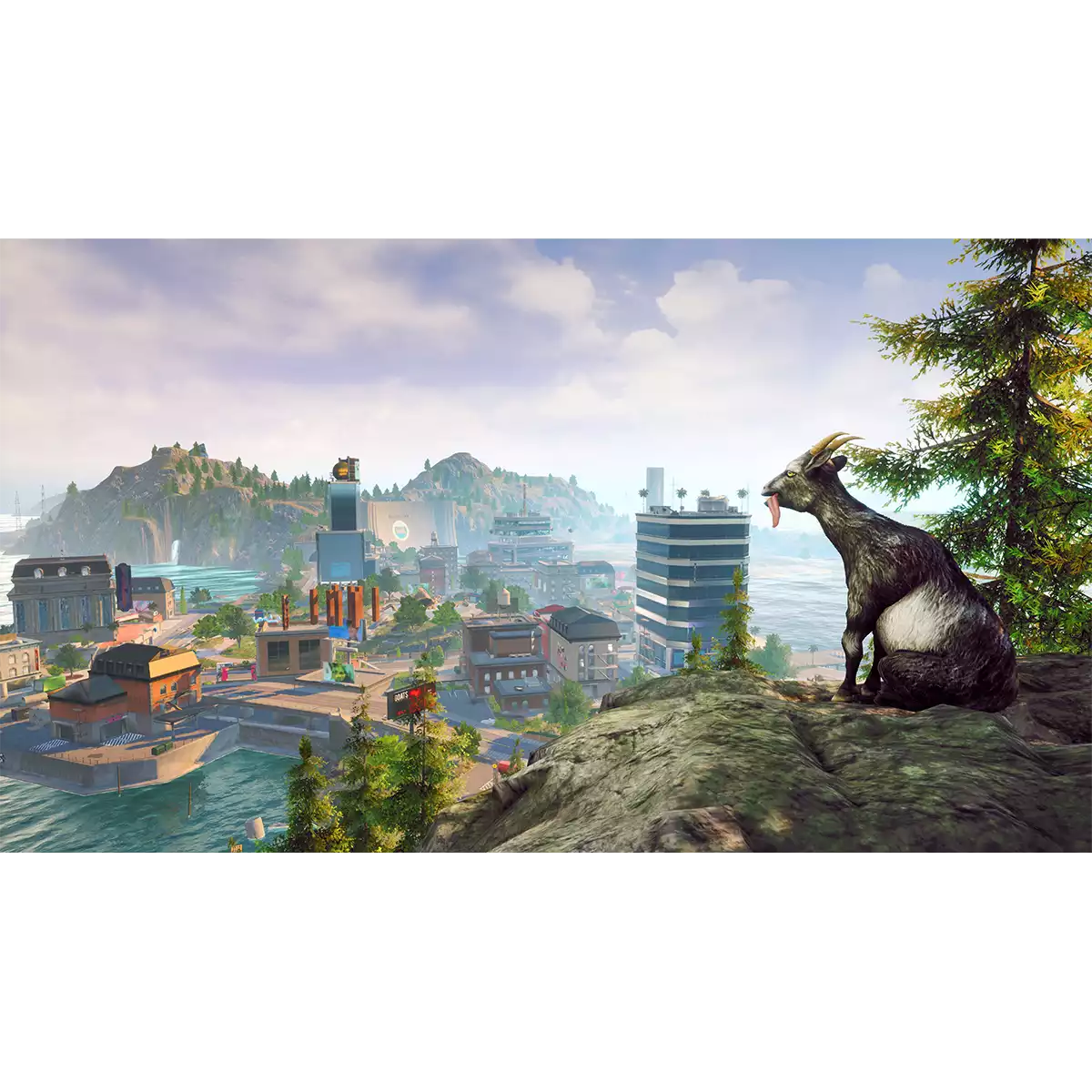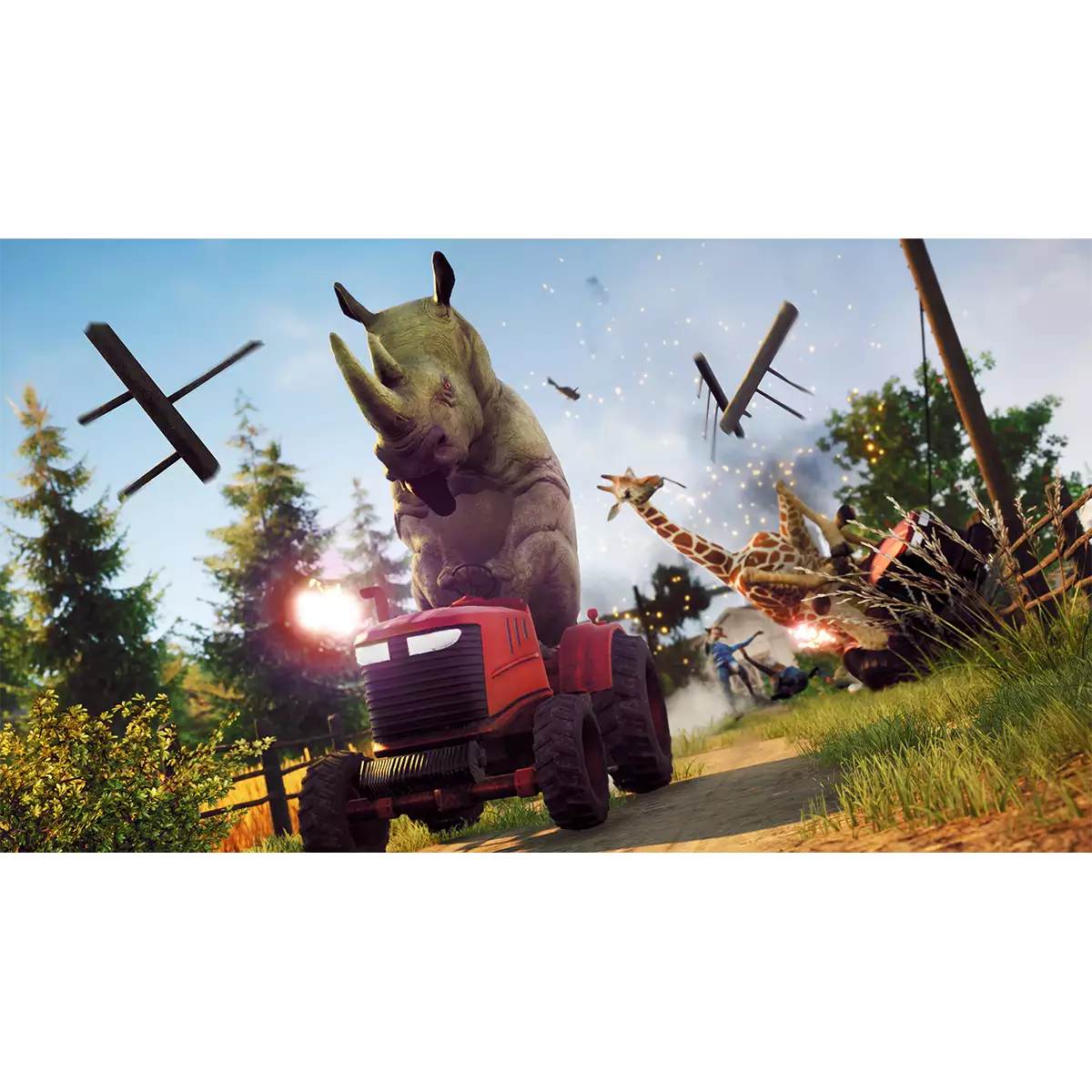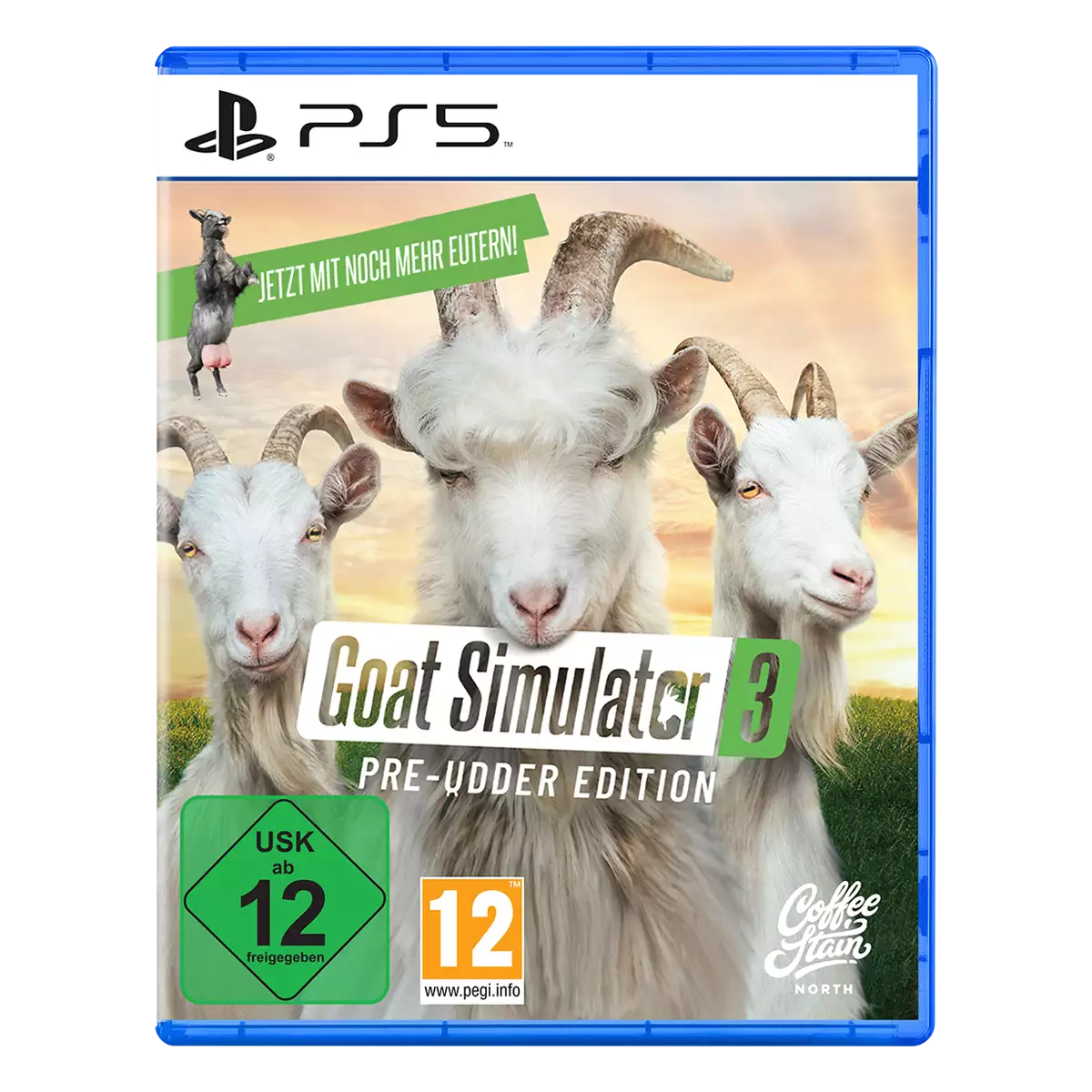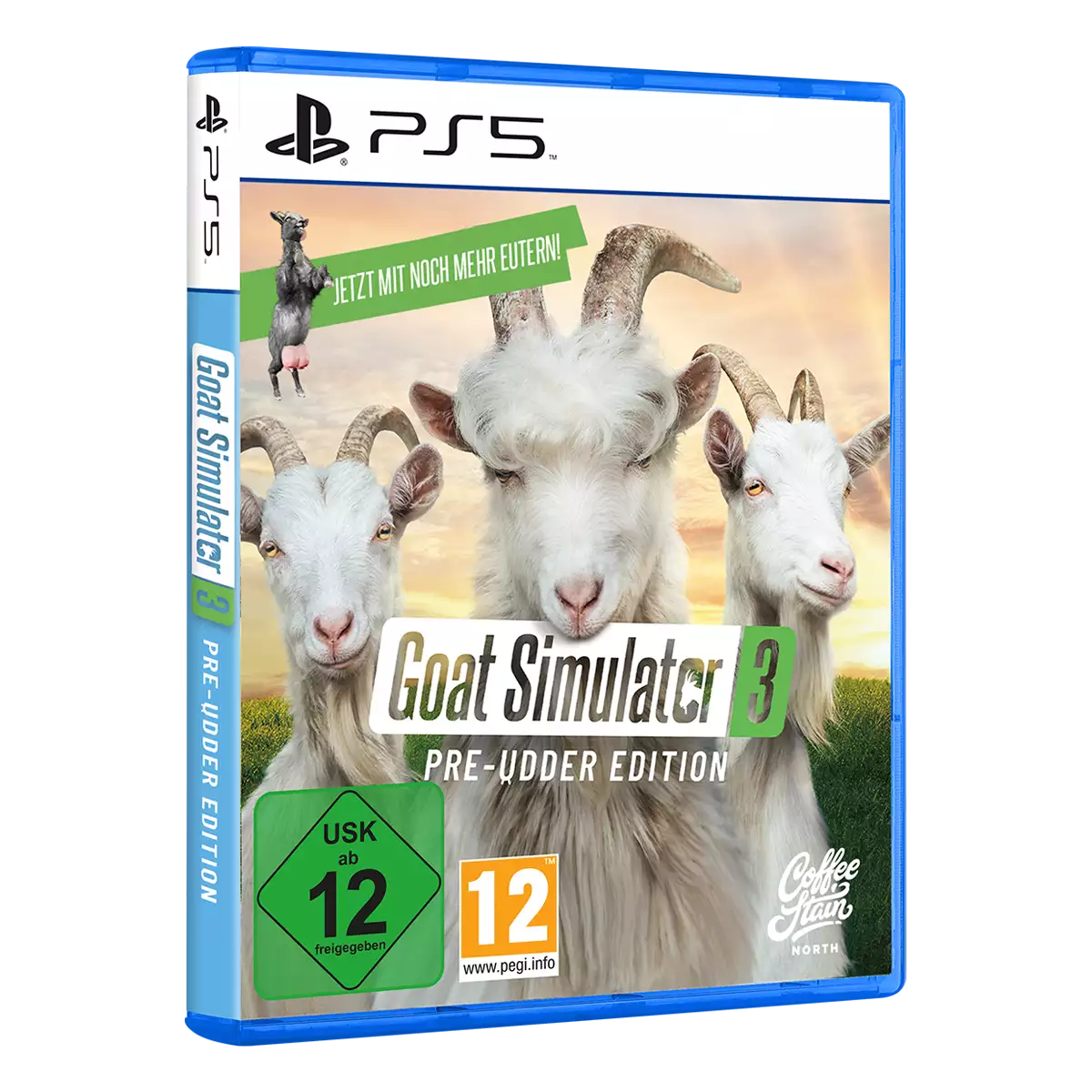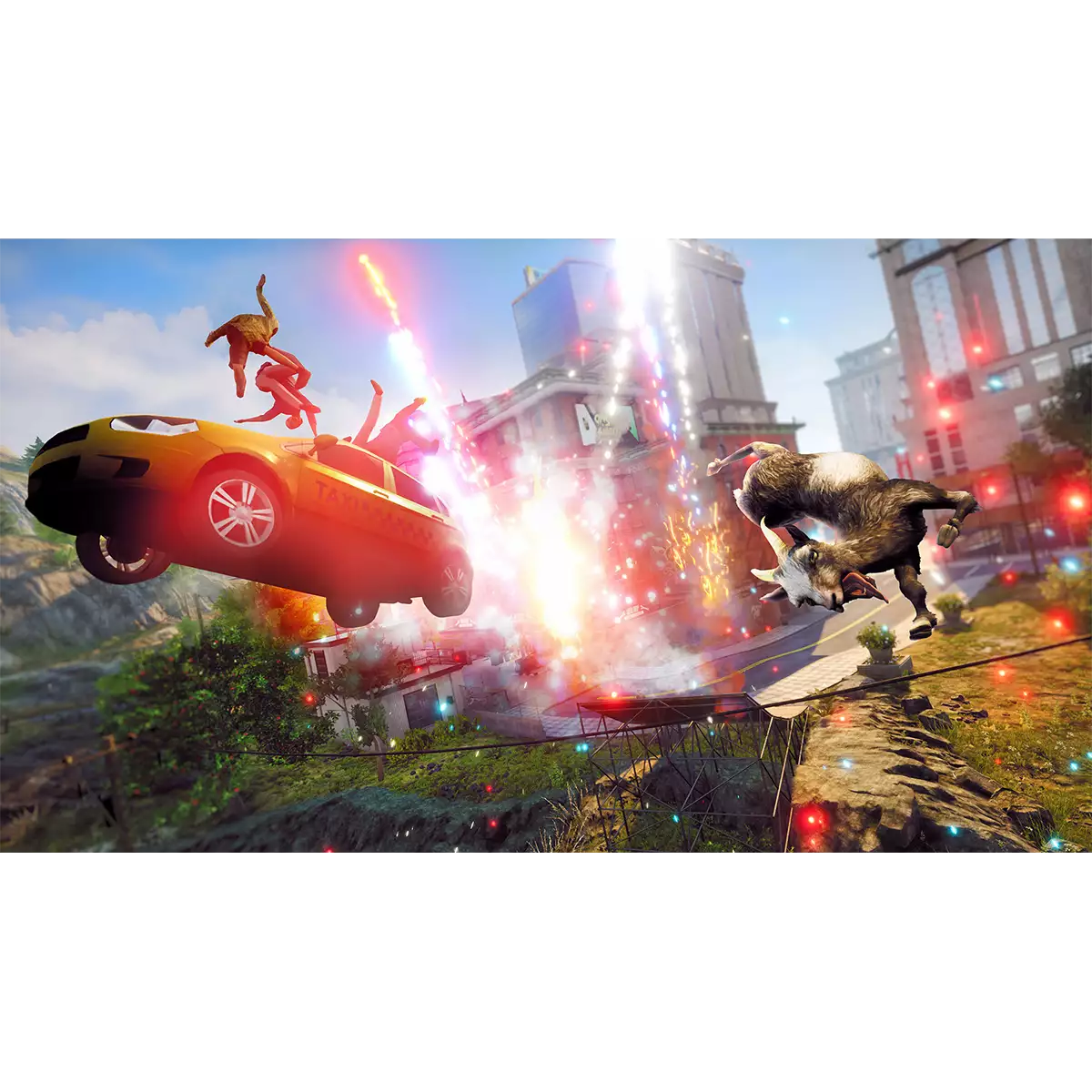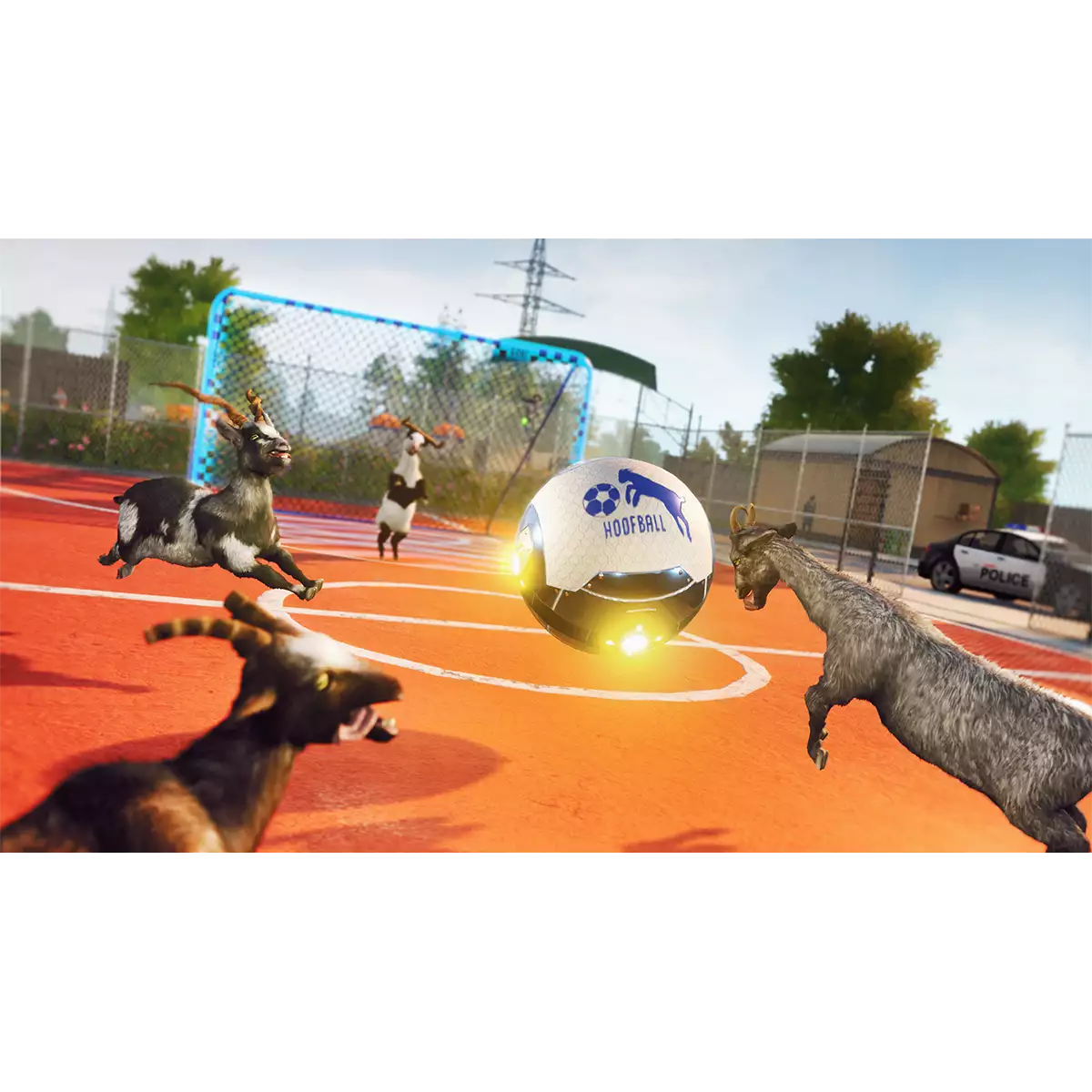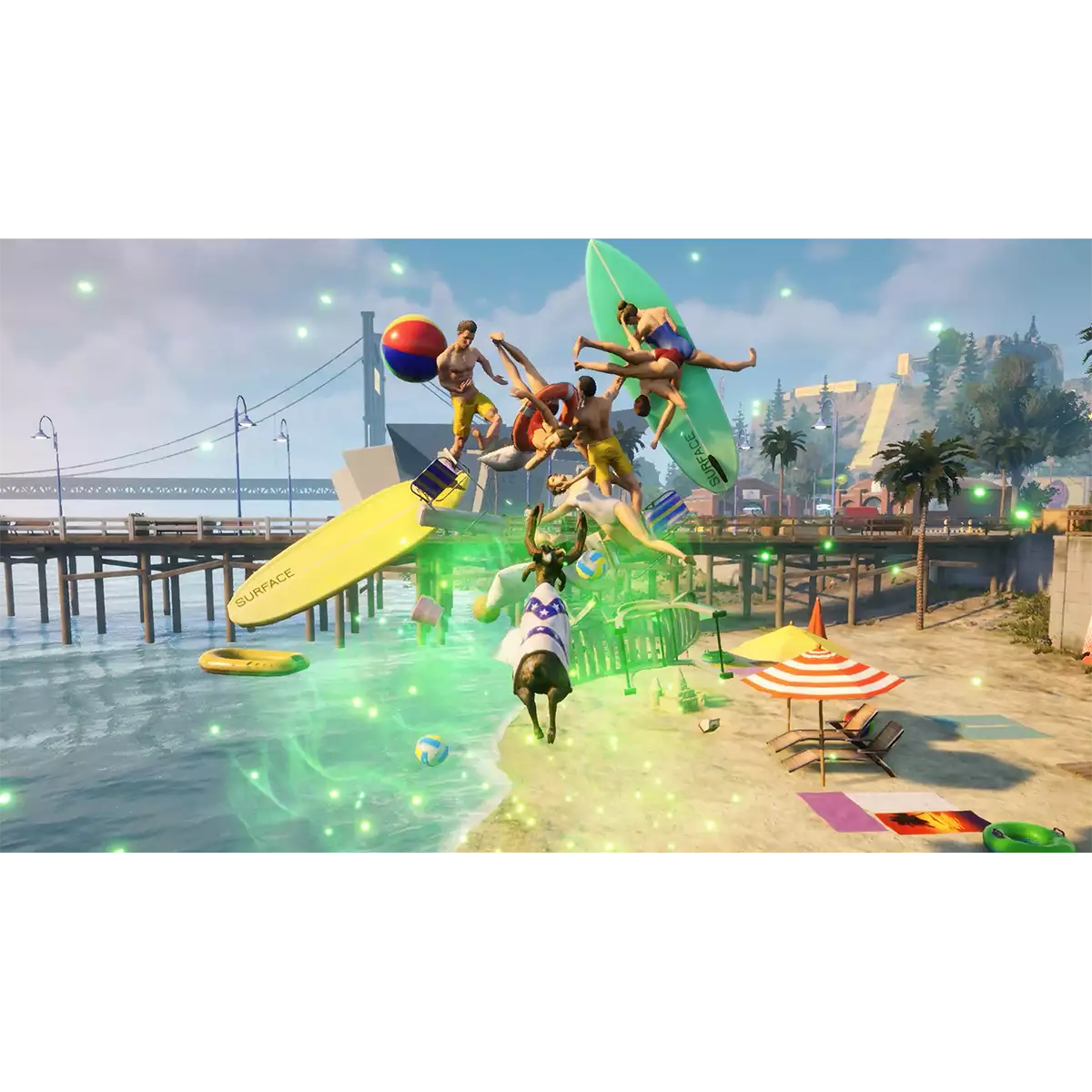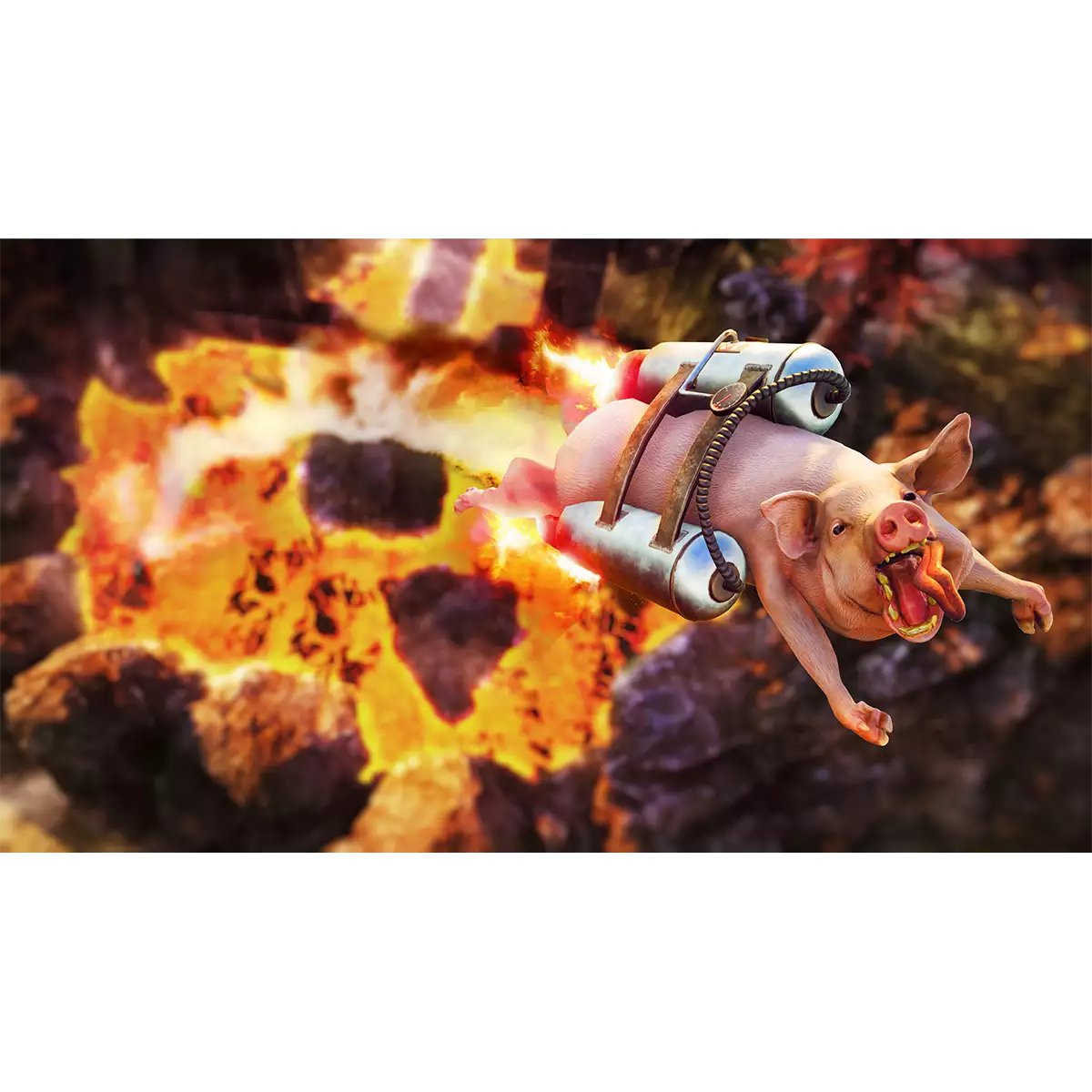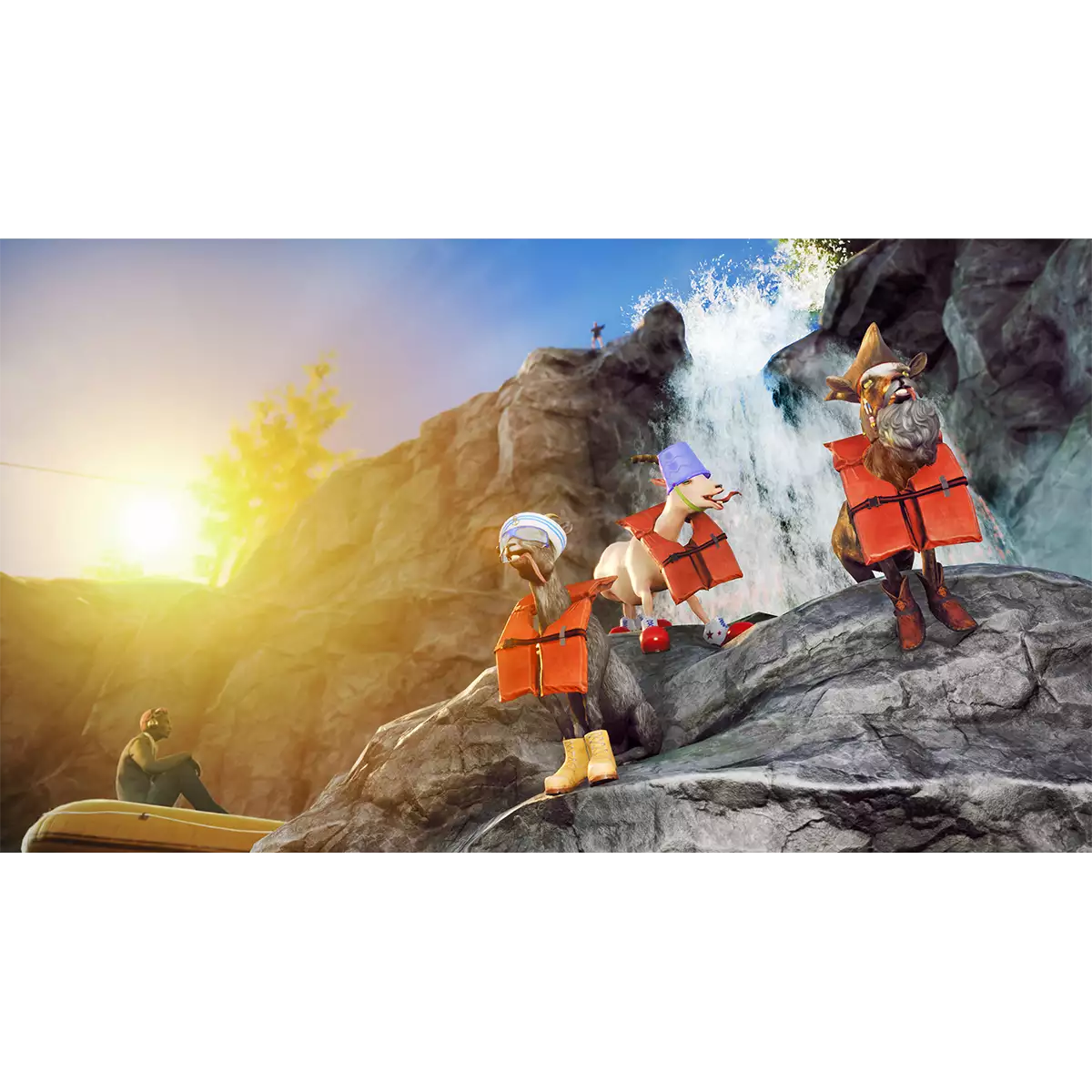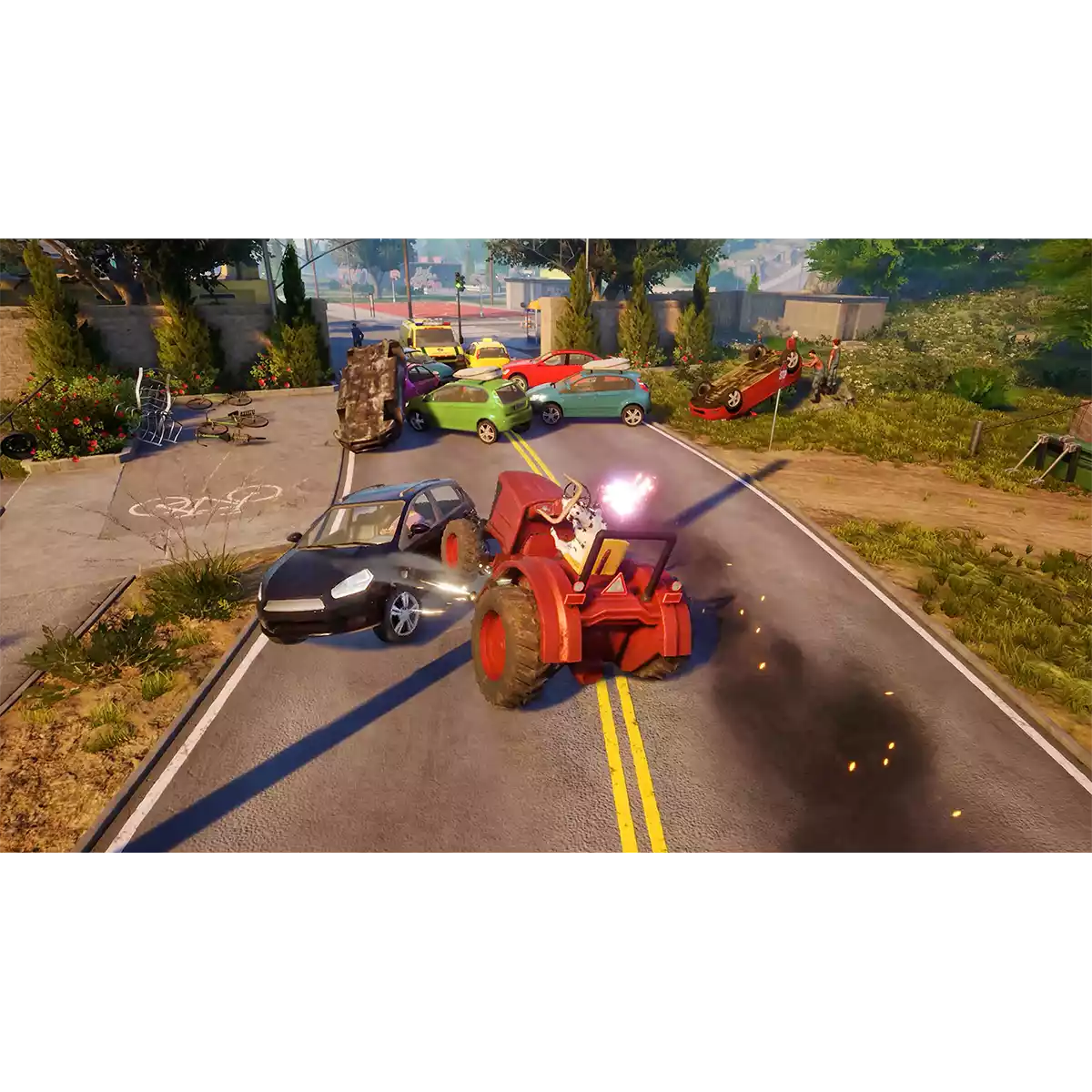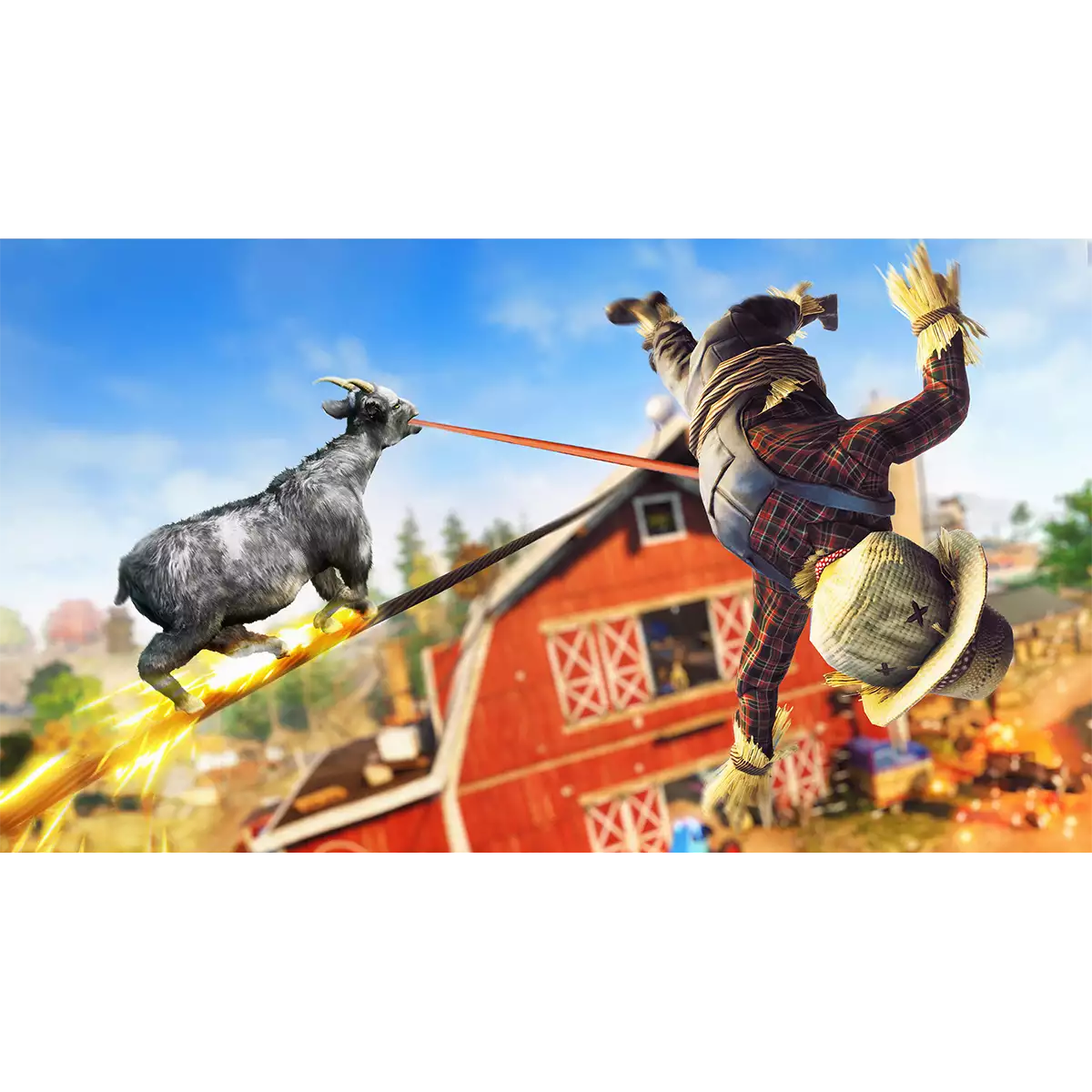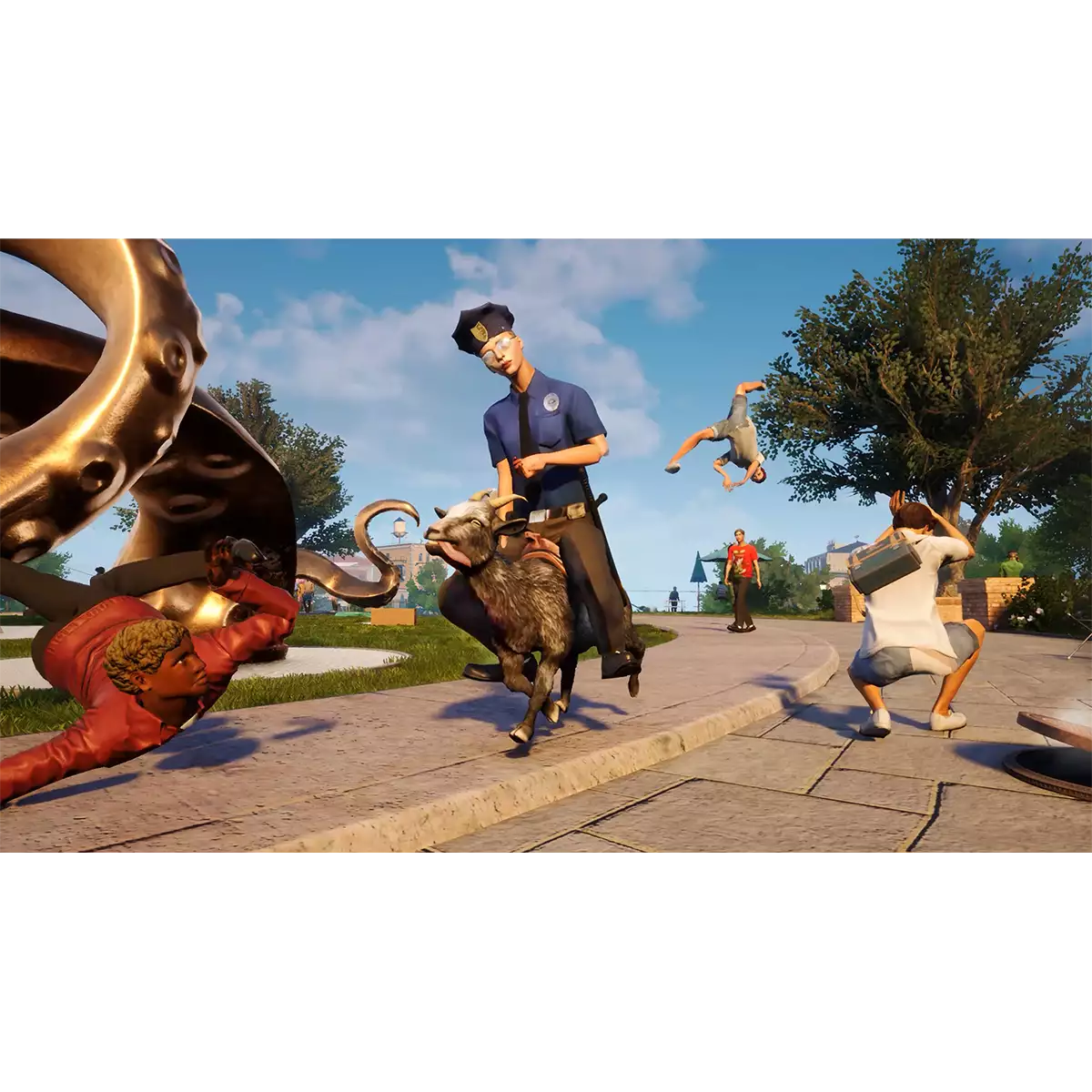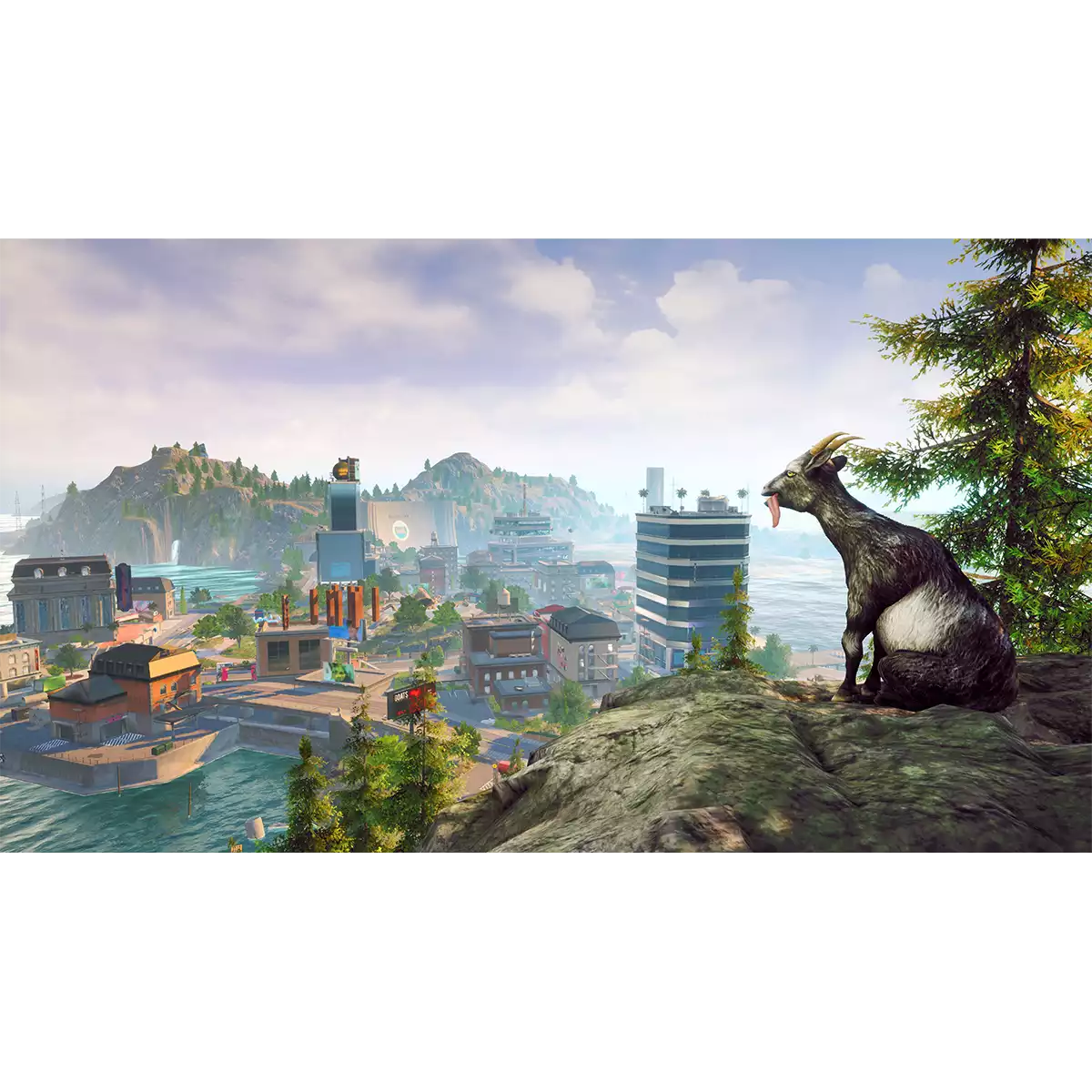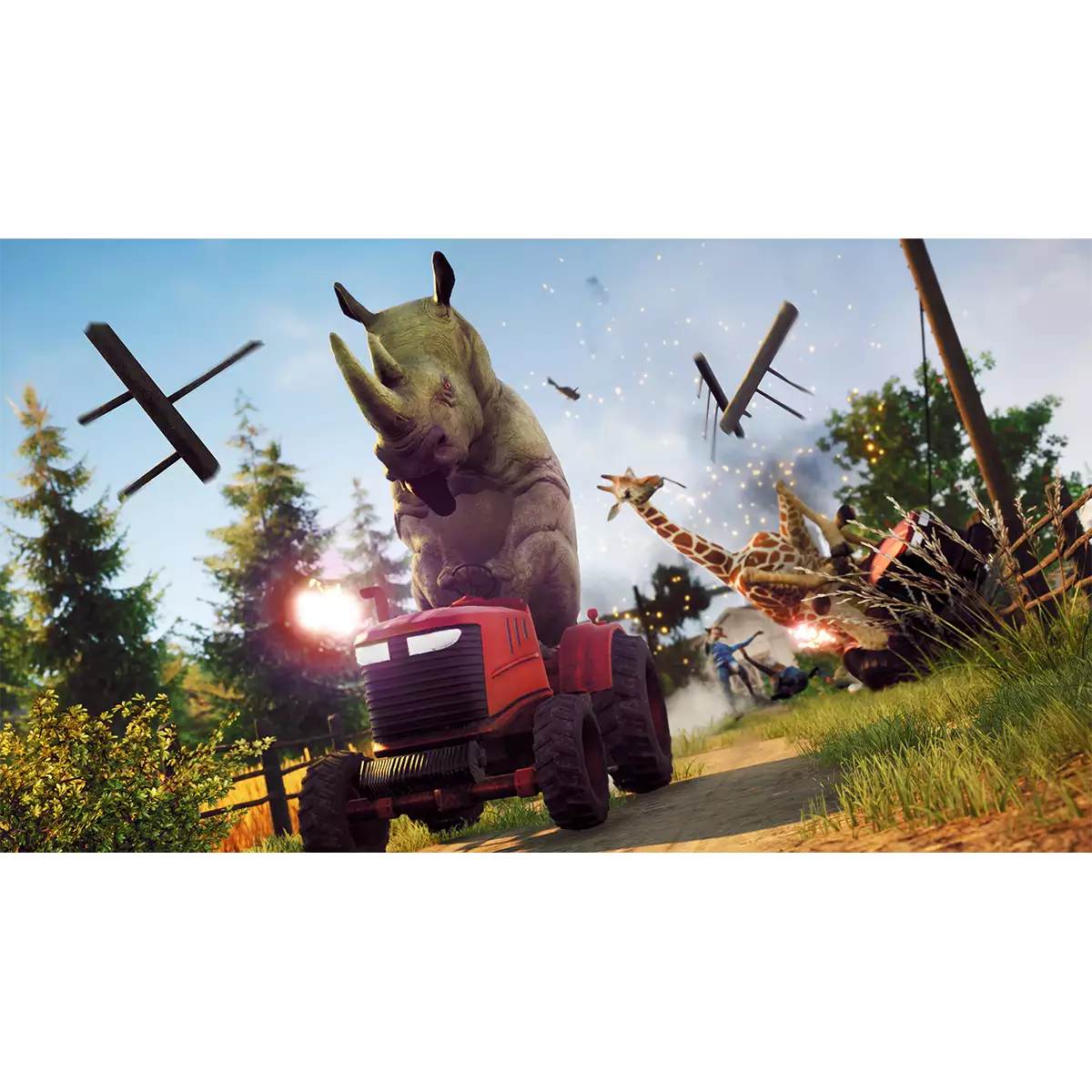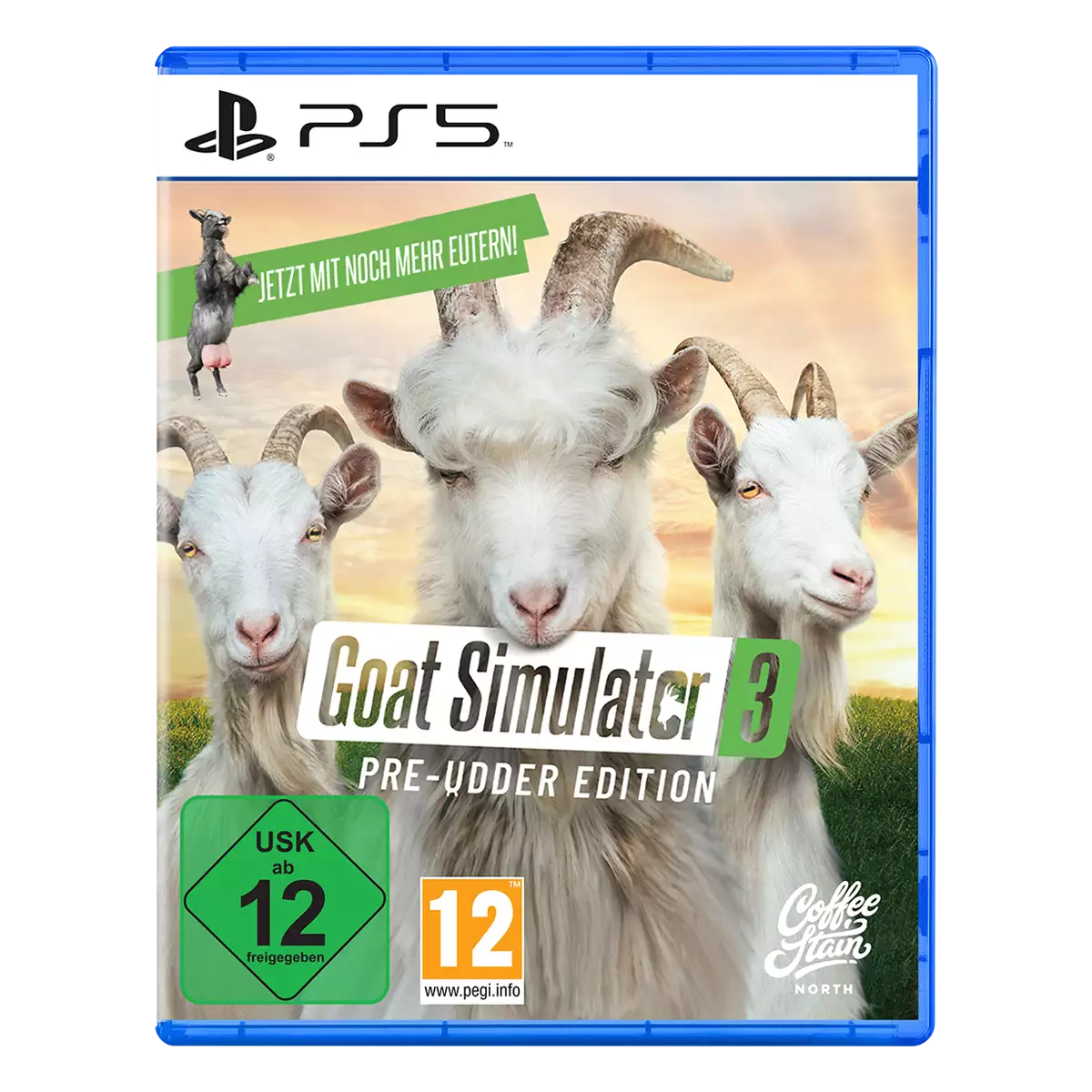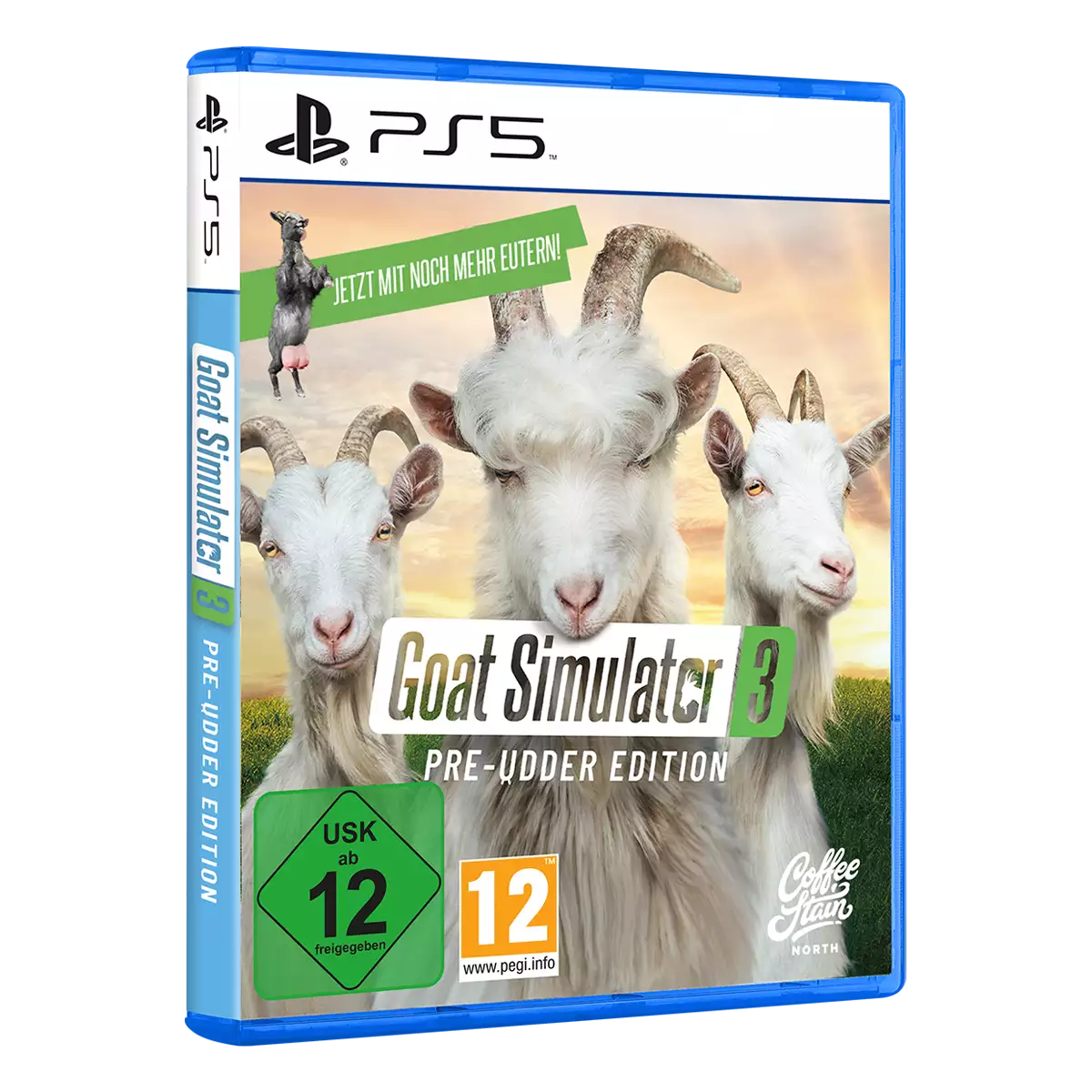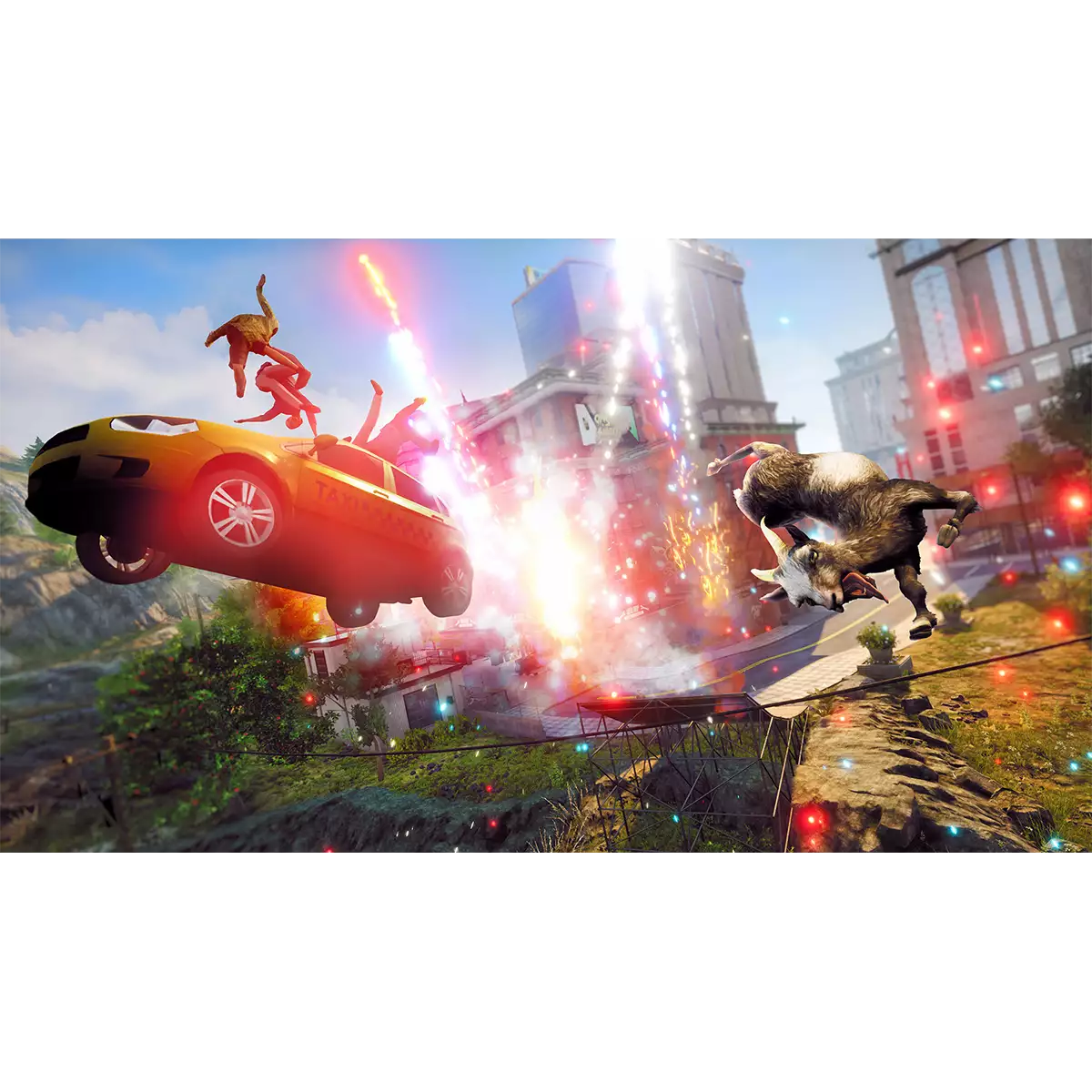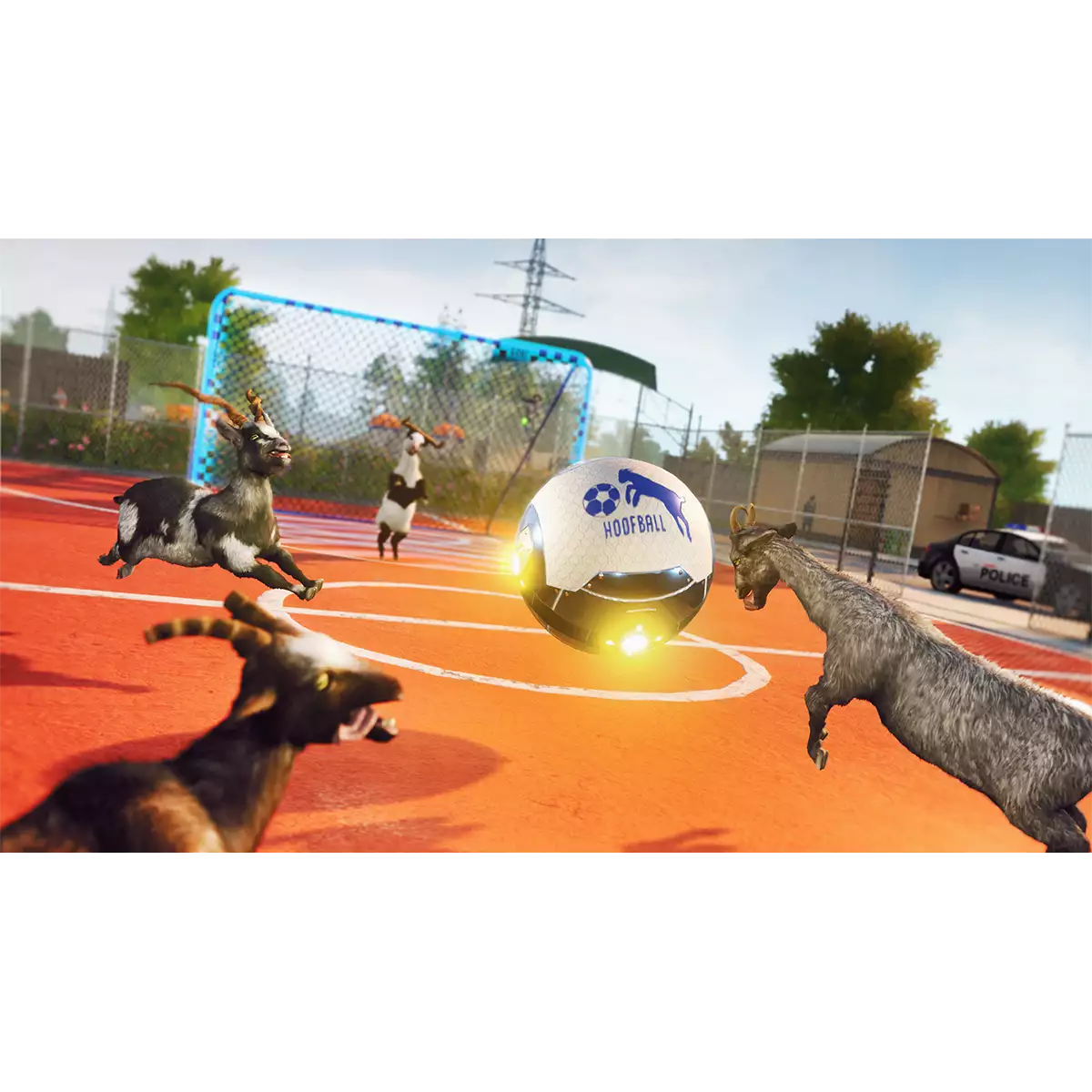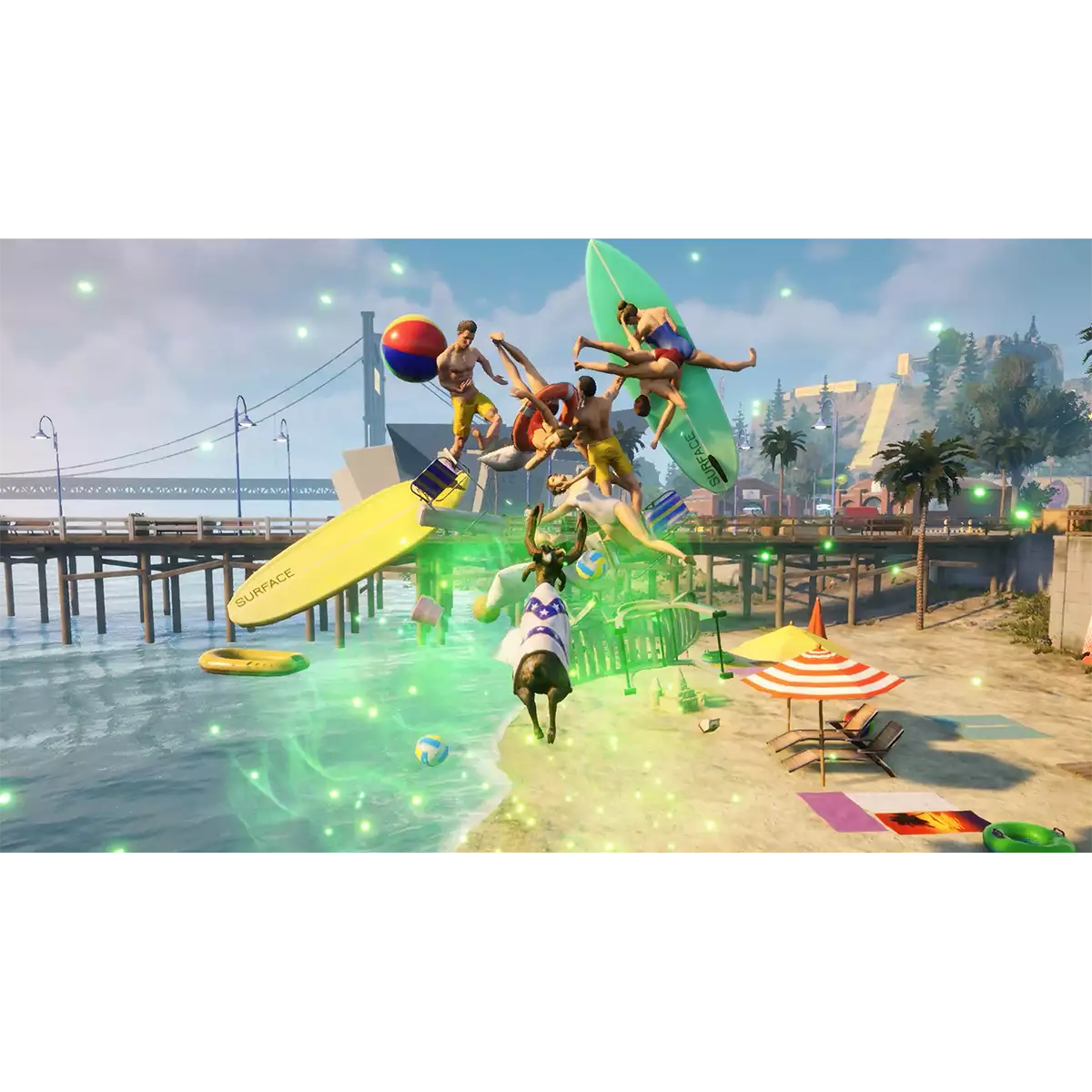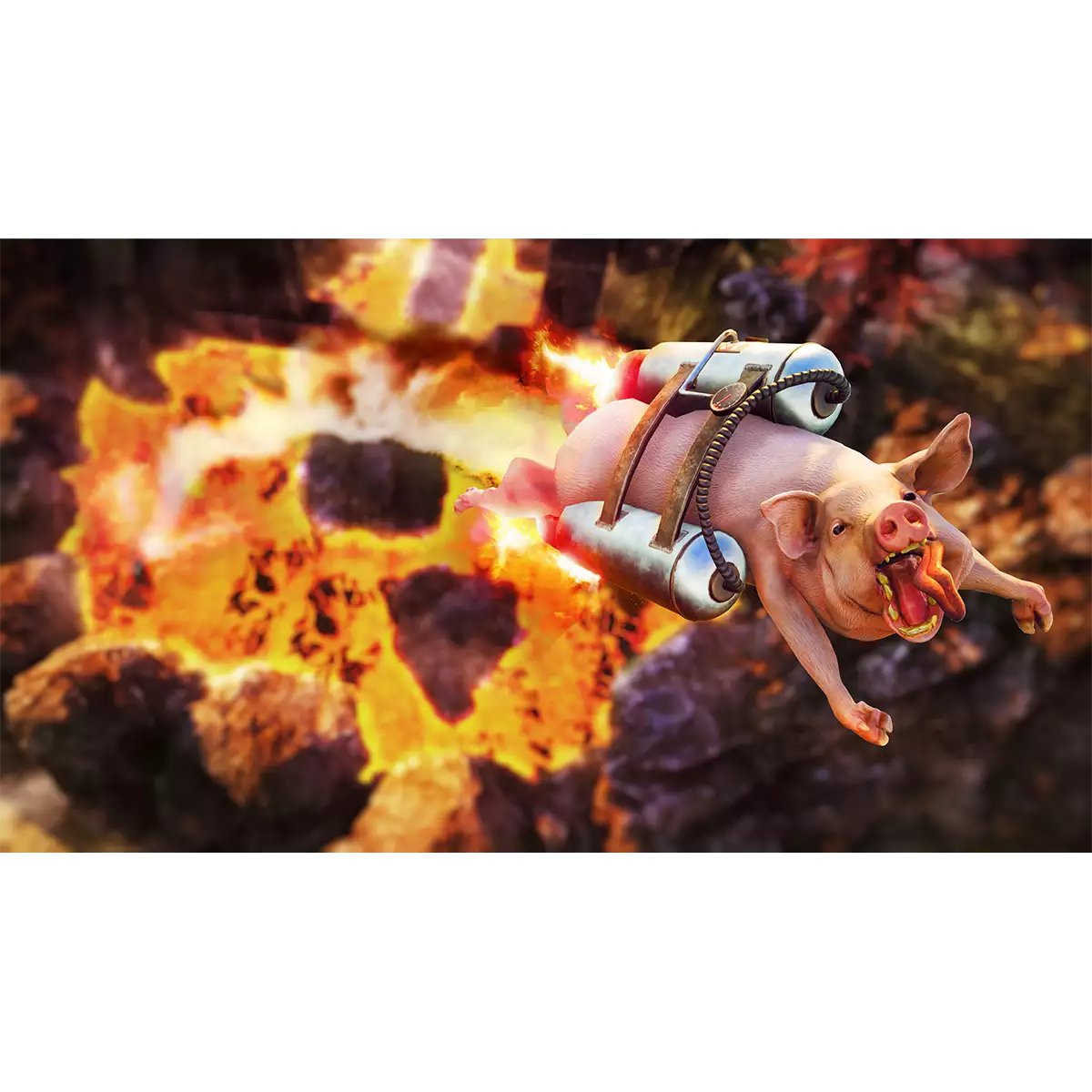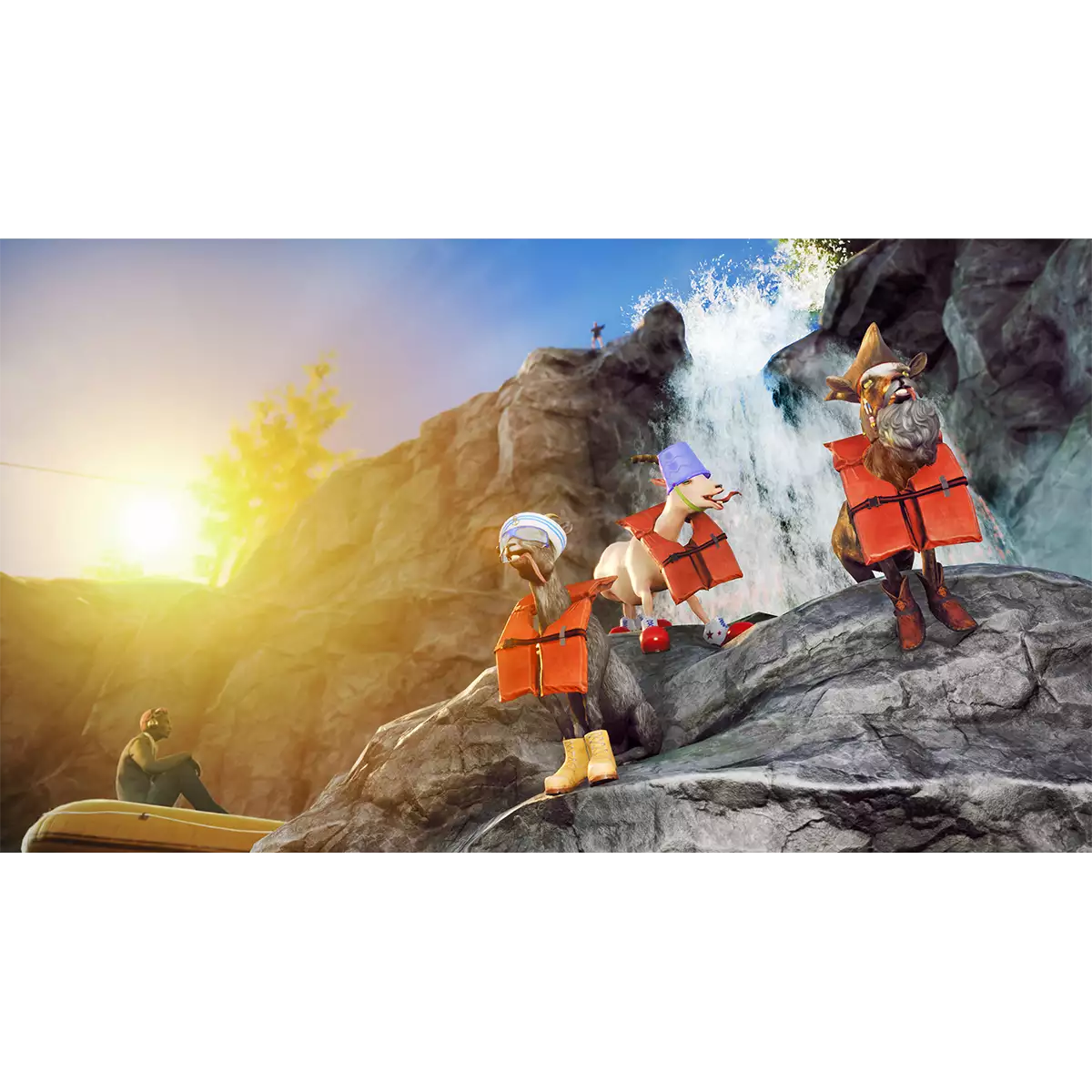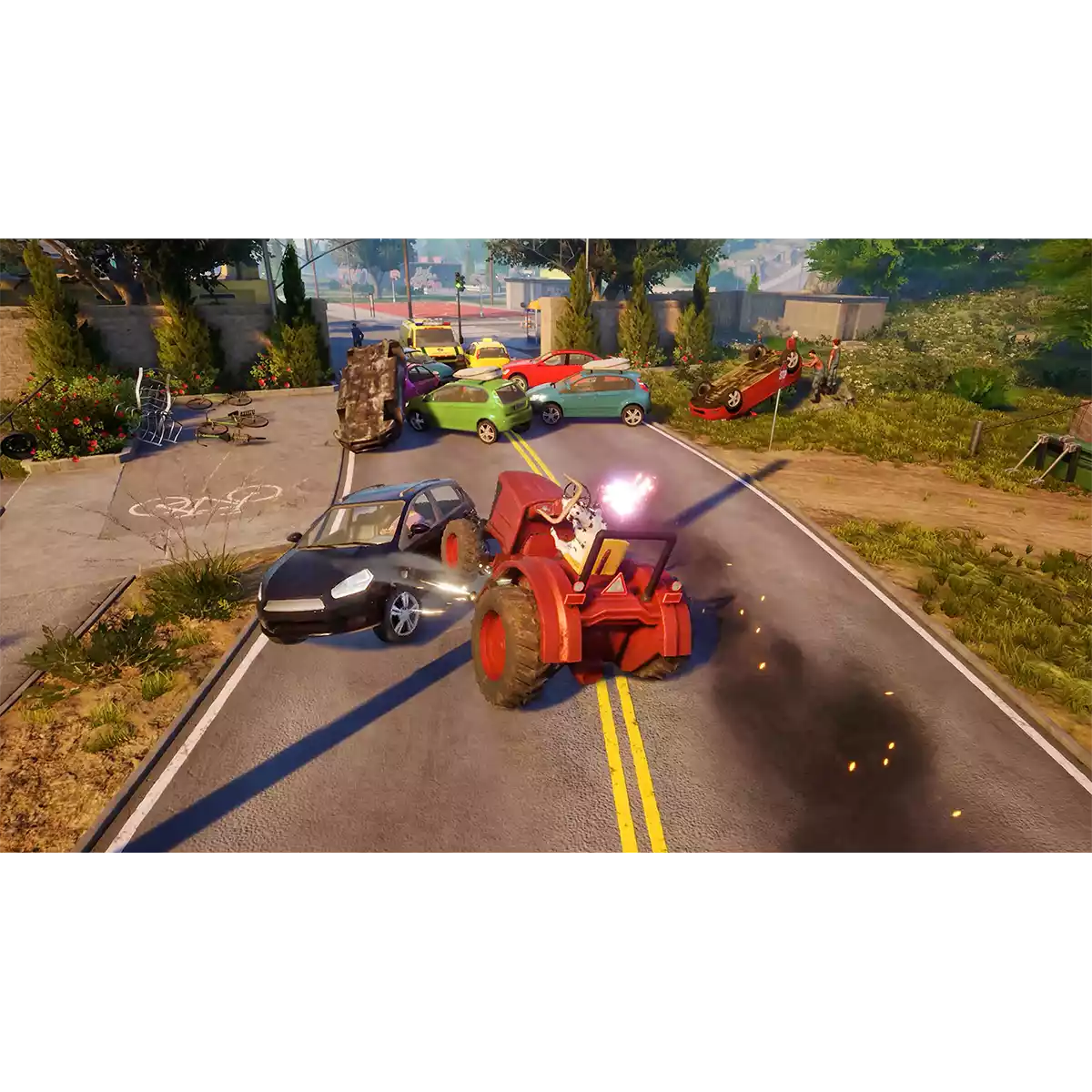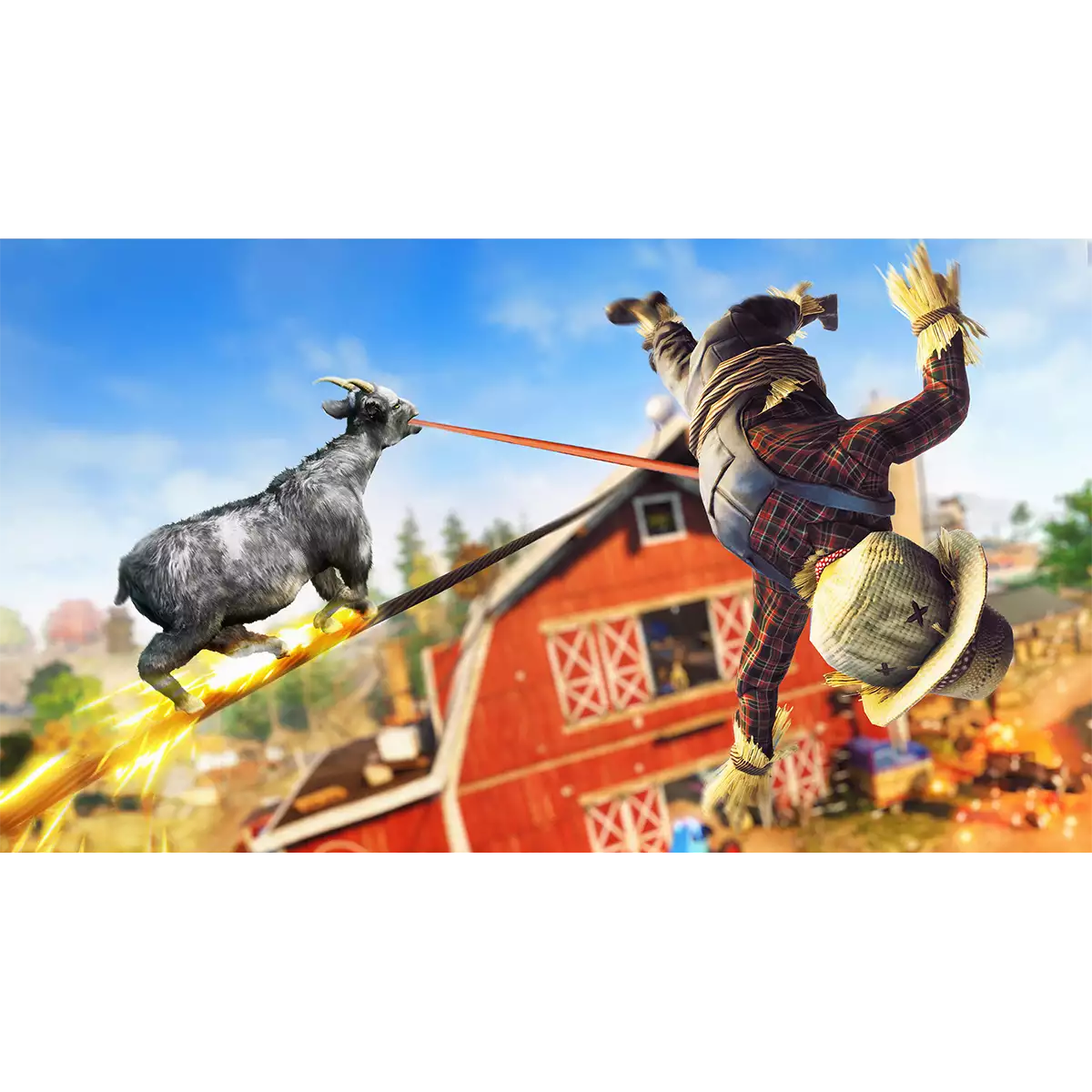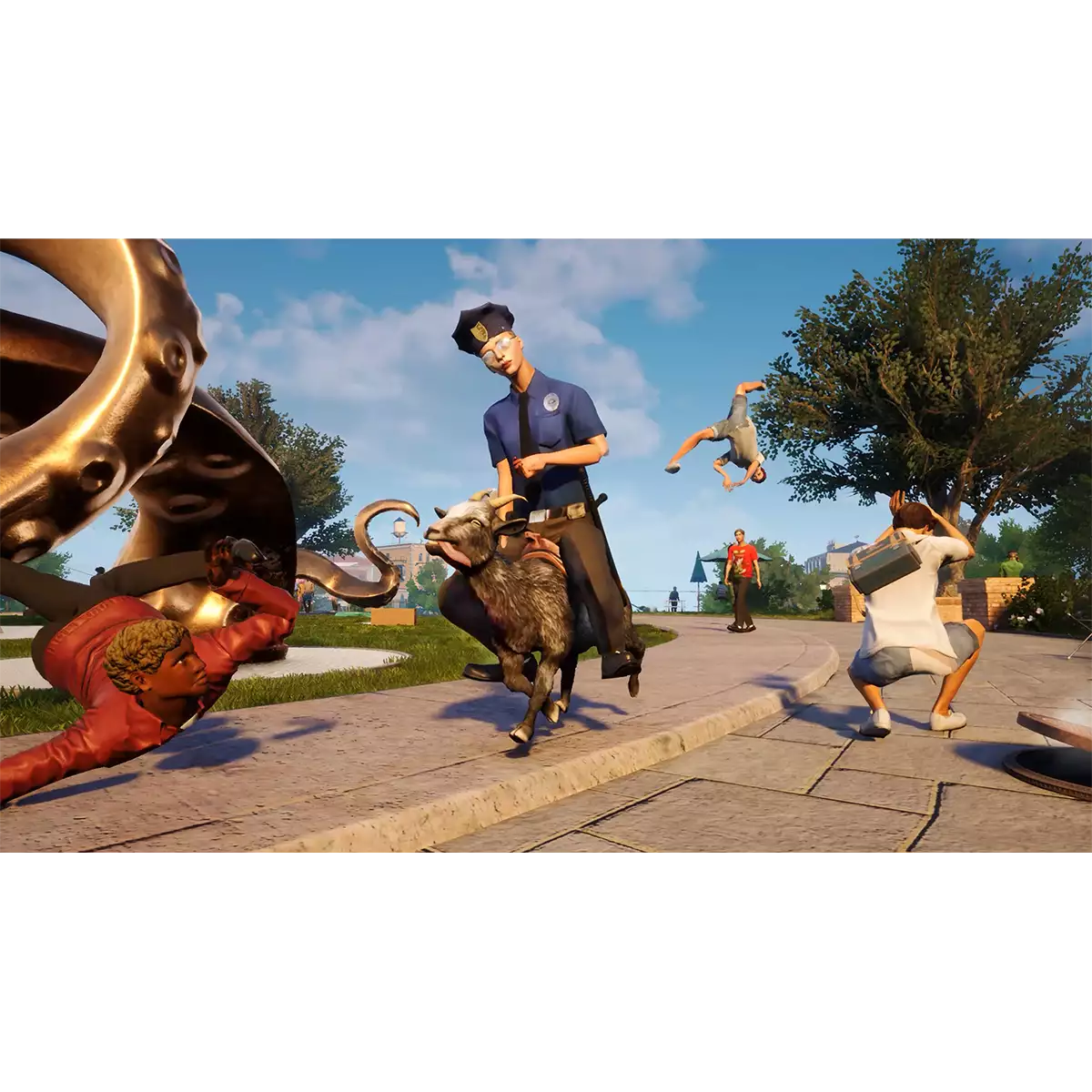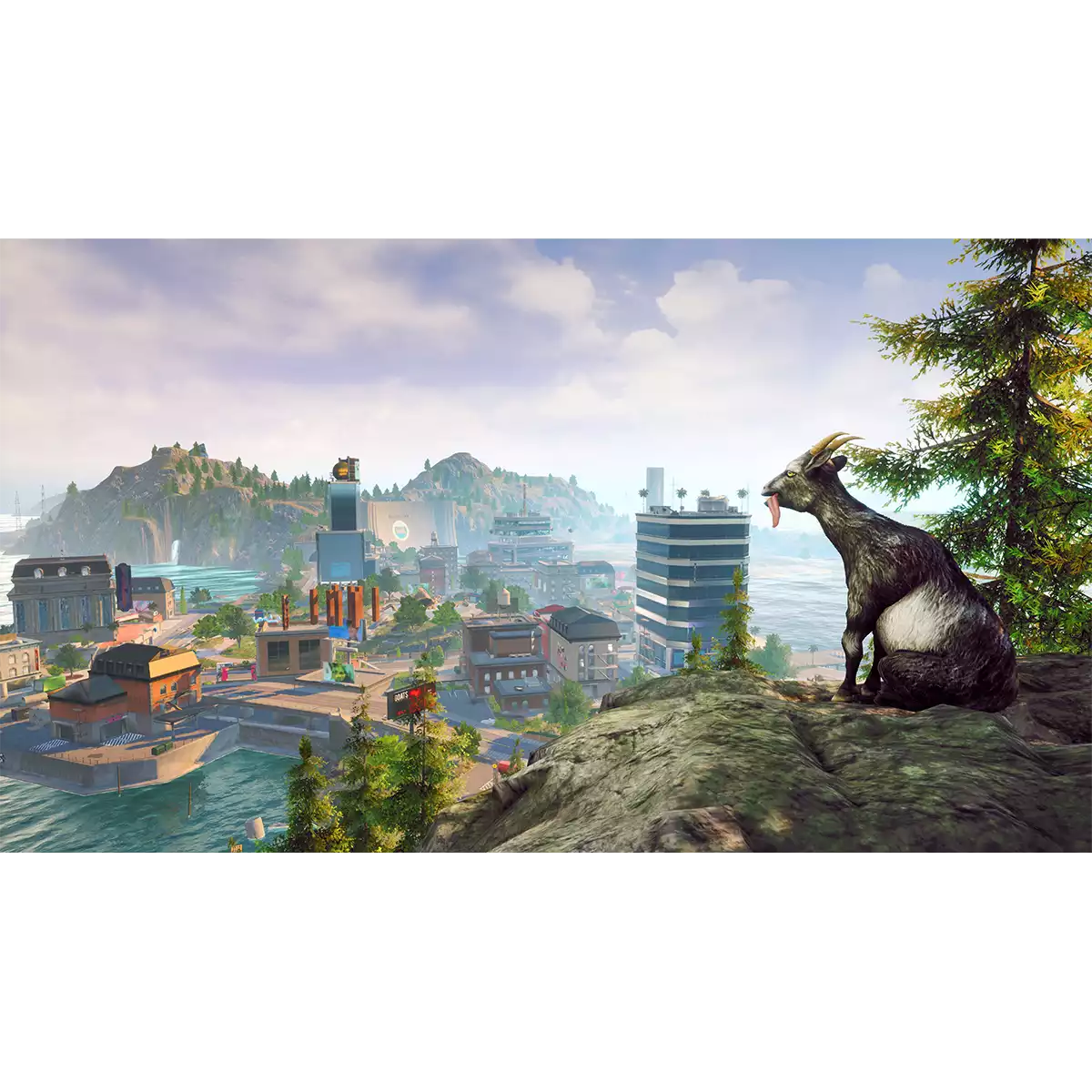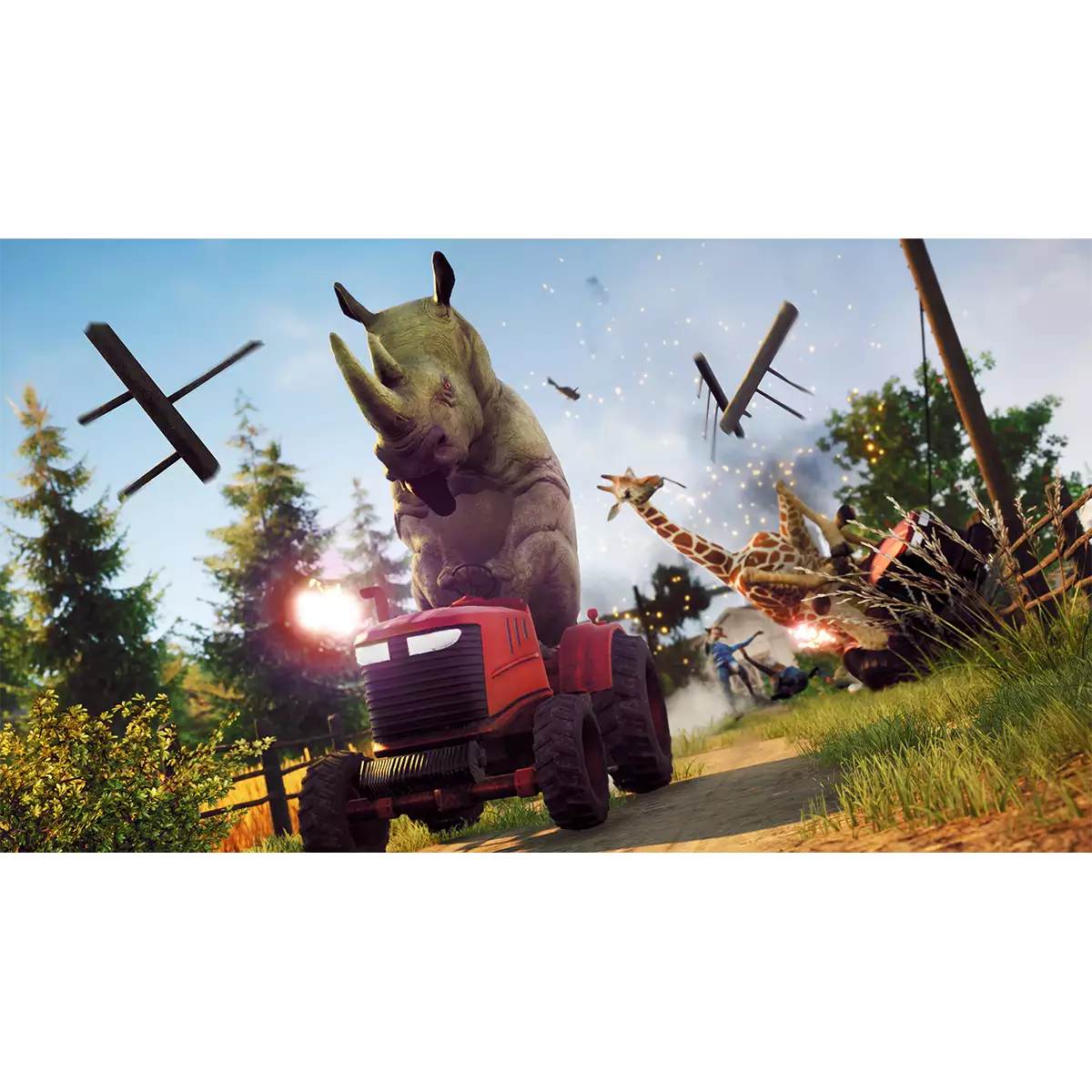 Goat Simulator 3 Pre-Udder Edition (PS5)
Product number: 1093519
GTIN/EAN: 4020628641276
Age Rating:
PEGI 12
, USK ab 12
Genre:
Action
, Casual
, Role-playing
Studio:
Coffee Stain Studios
Subtitles:
Chinese
, English
, French
, German
, Italian
, Japanese
, Korean
, Polish
, Portuguese
, Russian
, Spanish
Available, delivery time 2-5 days
Product information "Goat Simulator 3 Pre-Udder Edition (PS5)"
Pre-Udder Edition Content:
Pre-Udder Gear DLC - If you are a loyal goat and pre-order the Standard Edition, you will receive your own Pre-Udder in-game. What you can do with it? Find out!
Unleash the wrath of the goat - Pilgor is back!
The most realistic goat simulator enters the third round. Once again you can slip into the hide of the goat Pilgor and bring chaos upon the land.
Together with up to three friends you can make the world go wild, so why not waste your time together? Lick things, knock over everything that gets ahead of your horns and wreak beastly carnage.
This time, no expense or effort has been spared. A huge open world awaits you and your goat crew - designed by real 'game designers' for the first time. Pointless nonsense has never been so much fun as in Goat Simulator 3.
Goat Simulator 3 is an addictive and whacky sandbox simulation. As a goat, you of course have a lot to do and the whole city is in tha palm of your hooves.
A goat simulator has never been so jam-packed with curious and varied content. The amazingly good multiplayer mode lets you terrorize the city together as a group. Grab up to three other goat buddies and do whatever you want - no one can stop you anyway.
Personalize your goat with different furstyles, silly disguises, and all sorts of other shenanigans. From tea trays to jetpacks to toilet paper rolls, everything comes in handy in a goats horns.
A jam-packed world awaits you. Numerous events and mini-games offer you wild experiences on the farm. Find collectibles, drama and NPCs eager for a head-butt. Have we even heard of a musical?
Title: Goat Simulator 3 Pre-Udder Edition
Genre: Sandbox Simulation
Age rating (PEGI): From 12 years old
Voice output: English
Languages: English, French, German, Spanish, Italian, Portuguese, Polish, Chinese, Russian
Platform: Sony PlayStation 5
Publisher: Koch Media
Studio: Coffee Stain Studios
---
No reviews found. Be the first to share your insights.